NORMAN AREY COLUMN: Quarterbacks are on the move across the country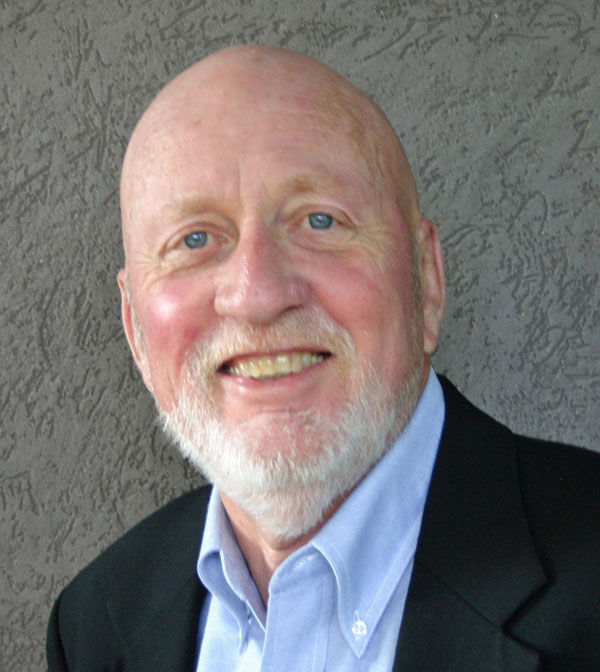 The latest trend in NCAA Division I football is for starting/backup quarterbacks to transfer to new schools. The list is growing as there are now seven major schools boasting new signal-callers — some five-star prospects. Of course the biggest transfer in the last few years, in my opinion, was Russell Wilson leaving N.C. State to play for Wisconsin, but you may have another opinion. At any rate, thus far, Malik Zaire left Notre Dame for Florida, Brandon Harris abandoned LSU to go to North Carolina, Will Grier is now at West Virginia after leaving Florida, Jarrett Stidham, Baylor's top recruit, will wear an Auburn uniform this season, former Texas A&M starter Kyle Allen is now at Houston, and Blake Barnett left Alabama to play for Arizona State. Makes for interesting conversation, if nothing else.
This may not happen again in our lifetime, but both top prep quarterbacks in the nation are from Georgia. Trevor Lawrence of Cartersville is committed to Clemson and Justin Fields of Harrison High just decommitted from Penn State. … Nick Fairley, a former All-American at Auburn and now with the New Orleans Saints, is undergoing tests on his heart. He has a potentially career-ending condition. …
The College Football Hall of Fame features an all-star lineup this season with Frank Beamer of Virginia Tech and Mack Brown of Texas both on the ballot.
Players include Charles Woodson of Michigan and Calvin Johnson of Georgia Tech among others. …
Old Dominion football coach Bobby Wilder suspended his son, linebacker Derek Wilder, for being arrested on charges of reckless driving on a motorcycle and eluding police.
www.si.com says these schools have the most extravagant facilities: Clemson's overall facility, Auburn's video board, Oregon's overall facility, Texas' locker room, Ohio State's locker room, Alabama's overall facility and Florida State's locker room.
The SEC and the NCAA are studying ways to shorten football games. The average game last season in the SEC lasted three hours and 26 minutes. The average nationwide was 3:24. The two areas being looked at are the length of halftime shows and calling time on every first down. … Believe it or not, but Al Pacino will play the part of Joe Paterno, the Penn State coach, in an upcoming HBO movie. … Charles Barkley showed up as a guest during the Stanley Cup playoff series and bashed the NBA. Barkley is a well-known hockey fan who loves the game above all else. … Ohio State and head basketball coach Thad Matta "mutually parted company" this week — rather abruptly. Although the timing was odd, it was a change that probably needed to be made. As Buckeye athletic director Gene Smith said, "We weren't winning the recruiting battles." Because of the odd timing, numerous names have come to the forefront to replace the 13-year veteran.
LSU announced defensive star Arden Key, who had previously said he was stepping away from football, has returned and will practice with the team this fall. … Deion Sanders' son Shilo Sanders has received a scholarship offer from his first SEC school — Texas A&M. He has had a minimum of four offers from Division I schools. … Just an interesting note, but in the last 10 years, Tennessee has remained winless against Alabama and, in fact, the Vols have been outscored in those 10 losses by a 351-119 total. … Johnny Manziel, aka Johnny Football, is back at Texas A&M taking classes and working on his degree.
According to USA Today, the 10 college football coaches with the most job security are, in order, Clemson's Dabo Swinney, Alabama's Nick Saban, Ohio State's Urban Meyer, TCU's Gary Patterson, Navy's Ken Niumatalolo, Northwestern's Pat Fitzgerald, Old Dominion's Bobby Wilder, Duke's David Cutcliffe, Oklahoma State's Nick Gundy, and Washington's Chris Petersen.
Can anyone seriously challenge Alabama for the SEC title? That's the million dollar question, and the answer is no. But, Sports Illustrated's Andy Staples says if anybody can, over the next few years, it'll probably be Georgia. … How many games must Notre Dame's Brian Kelly win to keep his job? It's for sure Kelly can't survive another 4-8 season. But probably anything pointing toward the Irish heading in the right direction will do — say 7-5 or 8-4.
Norman Arey is an award-winning journalist and a columnist for the Rome News-Tribune. He can be reached at NArey@RN‑T.com.