NORMAN AREY COLUMN: Oklahoma loses football coach, Ohio State basketball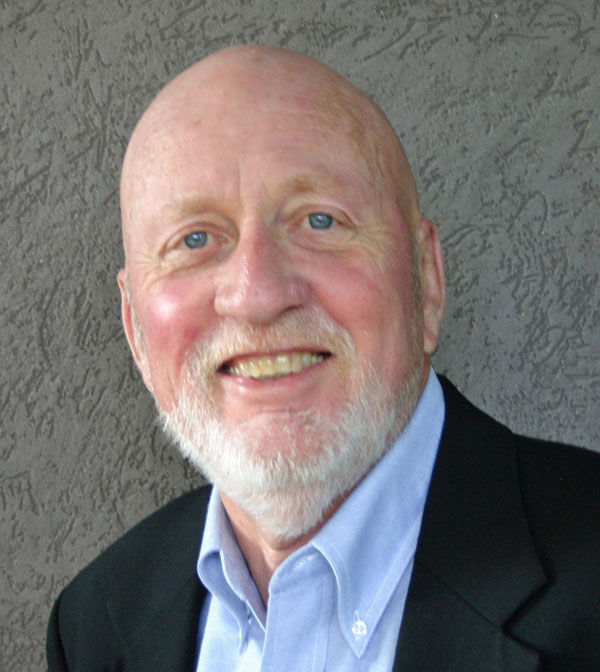 Big things are happening in major college sports as we sweat through the sure-to-be long hot summer. One of the most stable programs in the last 18 years is suddenly turned upside down with the surprising — no, make that shocking — announcement that head football coach Bob Stoops has resigned at Oklahoma.
Stoops compiled an enviable record of 190-48 while in Norman along with a very representative 11-2 mark last season and has a Heisman Trophy candidate quarterback in Baker Mayfield coming back. Proving that this had been given little thought at the highest echelons in the Sooners' athletic department, the Okies quickly appointed 33-year-old offensive coordinator Lincoln Riley as head coach. Who? Yeah, exactly who is Lincoln Riley?
Whoever he is or may prove to be, is the first-time head coach really ready to take over the reins of one of the most tradition-rich programs anywhere? If I read you Riley's resume, you wouldn't be impressed. The good part of it is that he has been the offensive coordinator at Oklahoma for two years.
For the record, he was a back-up quarterback at Texas Tech, then coached there for four years, then on the East Carolina and then to Oklahoma as the offensive guy. That's it. No one knows why Stoops decided to walk away. He certainly wasn't forced to, and the best guesses I've heard is that he had burned out. Maybe so, but I've got a feeling we'll be hearing more out of Norman, Oklahoma.
Another biggie
Along with Stoops, one of the biggest basketball programs in the country up and got rid of its head coach when Thad Matta and Ohio State parted company — some say amicably, others say not. At any rate Matta, who had taken the Buckeyes to five Big Ten titles and was a regular at the NCAA tourney, twice reaching the Final Four, is gone. The OSU brass said Matta "was losing the recruiting battles," and he was, but only just lately.
The Buckeyes hired Butler's Chris Holtmann quickly. Matta came to Columbus from Butler and coincidentally was visiting the school with his daughter when OSU hired Holtmann.
Matta, 49, still has plenty of years left and wants to return to college coaching. It would seem there are plenty of programs who will welcome him.
Football
What? Nick Saban frightened? Saban said he would be "scared to death" to not be coaching. … Is there any possibility of seeing yet another matchup between Alabama and Clemson for the national title? Sports Illustrated college writer Pete Thamel gives the odds of 100-1. …
The states in the U.S., ranked by the number of elite players who go to major colleges, are 5. Alabama, 4. Georgia, 3. California, 2. Florida and 1. Texas. … It seems that the University of Tennessee has not secured a contract extension with football coach Butch Jones. Jones will make $4.1 million this year. … And here's some sincerely startling news. Lane Kiffin, the big-mouthed coach at Florida Atlantic who hosted a coaching clinic with Michigan's equally big-mouthed Jim Harbaugh, said he hoped to emulate the coaching style and personality of Harbaugh. What?
Out & about
Tiger Woods told police during his arrest that one of the drugs he was taking was Xanax. … The 2020 Olympics will have 3-on-3 basketball as one of its new sports. LaBron James, when asked who his dream team would be in 3-on-3 said Magic Johnson and Michael Jordan. Can you imagine that team? … North Carolina basketball NCAA tourney star Luke Maye was involved in an auto accident where he flipped his car several times, but walked away unscathed. … Syracuse men's basketball will open the season against Cornell. Orange coach Jim Boeheim's son, Jimmy Boeheim, is a freshman on the Cornell team. …
How heated does hiring coaches get? Arizona president Robert Robbins was told that Ohio State was looking at his coach, Sean Miller. Robbins replied "Ohio State will hire Sean Miller over my dead body." … The annual Big Ten-ACC Basketball Challenge will feature Indiana hosting Duke and North Carolina playing Michigan this year. Georgia Tech will meet Northwestern. …
It looks like New England backup quarterback Jimmy Garoppolo is not likely to re-sign with the Patriots. … When he won the French Open, Rafael Nadal won his 15th Grand Slam title, second only to Roger Federer's 18.