NORMAN AREY COLUMN: My favorite golfer wins for the 1st time since 2004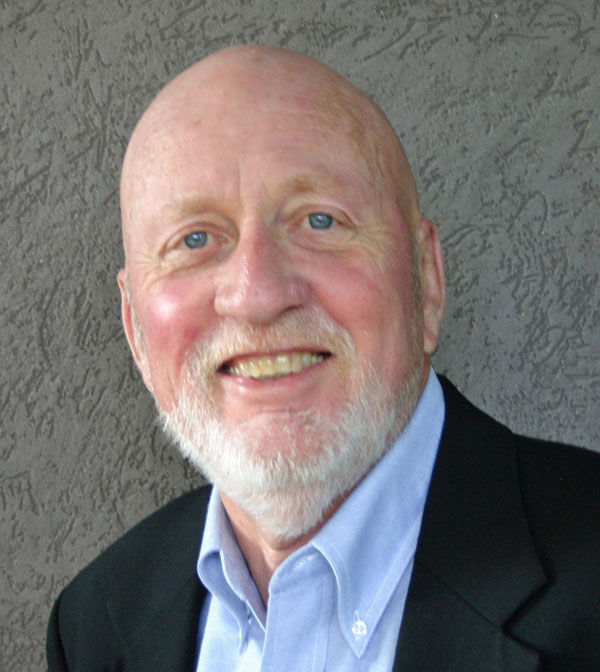 John Daly, my all-time favorite golfer, won his first tournament since 2004 when he took the $332,500 first-place prize on the Champions Tour which was played at The Woodlands in Texas. Daly, well known for his partying, alcohol consumption and cigarette habit, was doused with champagne by several friends on the 18th green. Daly was clad in his signature USA Flag pants while his fiance and soon-to-be fifth wife wore matching shorts. …
A Cincinnati television station is encouraging its watchers to boycott Bengals home games this year due to the Cincinnati Bengals drafting of former Oklahoma running back Joe Mixon. The player was accused of punching a female. The station is asking fans to donate the price of a ticket to a nonprofit which protects women against domestic violence.
Roundball stuff
What? Jordan Goldwire, a three-star basketball point guard, was courted by Eastern Kentucky, Coastal Carolina and Mercer. Goldwire ended up committing to Duke. I don't know why Duke was fighting with those three smaller schools for a three-star player, either. … Kentucky got a surprise commitment from five-star small forward Kevin Knox, who was predicted to go to Duke, North Carolina, Florida State or Missouri. …
And speaking of the Seminoles, they extended the contract of basketball coach Leonard Hamilton through 2019-2020. Hamilton has been in Tallahassee for 15 seasons and has posted a very representative record of 282-196. And remember, it is the ACC. … The nerve of this kid. Basketball prospect Darius Bazley, a four-star 6-foot-7 forward, has de-committed from Ohio State. The reason? He says he wanted a "bigger stage." I'm not sure there is a bigger stage than that in Columbus. … The top returning college basketball stars are UNC's Joel Berry and Theo Pinson, Duke's Grayson Allen, Notre Dame's Bonzie Colson and Florida's KeVaughn Allen.
Out & about
Former Chicago Bears quarterback Jay Cutler has signed a contract with Fox Sports as an analyst. … Tim Tebow is drawing huge crowds around minor league baseball — sometimes surpassing two and one-half times what ordinarily show up. … Donovan Tate, a former MLB first-round draft pick of the San Diego Padres, is going to walk-on at quarterback for the University of Arizona. …
The total worth of the SEC football network is $4.7 billion dollars compared with the older and more established Big Ten Network — estimated at $1.6 billion — and the Pac-12 Network — well behind at $300 million. … According to Yardbarker.com, the most overrated college football coaches around are Notre Dame's Brian Kelly, Florida Atlantic's Lane Kiffin, Michigan's Jim Harbaugh, Texas's Tom Herman and Iowa's Kirk Ferentz. … Kiffin and LSU coach Ed Orgeron admit Kiffin was ready to accept the job as offensive coordinator in Baton Rouge when he got the head coaching job at Florida Atlantic. …
Former Texas coach and now coach at South Florida Charlie Strong has been on the job only six months and he's already in court with a judge ripping him for lack of control of his players. … Auburn backup and former four-star recruit quarterback Woody Barrett has announced he's transferring. … Ex-Clemson QB and No. 1 pick of the Houston Texans Deshaun Watson says the incumbent quarterback starter for the Texans, Tom Savage, was the first player to text him congratulations and welcome him to the team.
Personal
Back when I was a boy, the only sports hero I had was Willie Mays, and he remains that way today and forever. The reason I'm telling you this is that the greatest centerfielder of all time and greatest all-round baseball player ever turned 86 this week.
Also, former Ravens' receiver Torrey Smith paid the adoption fees for 46 animals at a Baltimore animal shelter so that 46 families could afford to give the dogs and cats homes.
Philosophical
Florida Atlantic coach Lane Kiffin is again waxing philosophically: "If a tomato is a fruit, does that mean that ketchup is a smoothie?" Somebody needs to go down there and help this young man.
Information please
If you've ever watched an NBA game go on and on, you may wonder how many timeouts each team is allowed. The answer is six per game each, plus four 20-second timeouts. Now you know although I admit it seems like a lot more.