NORMAN AREY COLUMN: Maybe a rumor, but is Notre Dame headed to the ACC?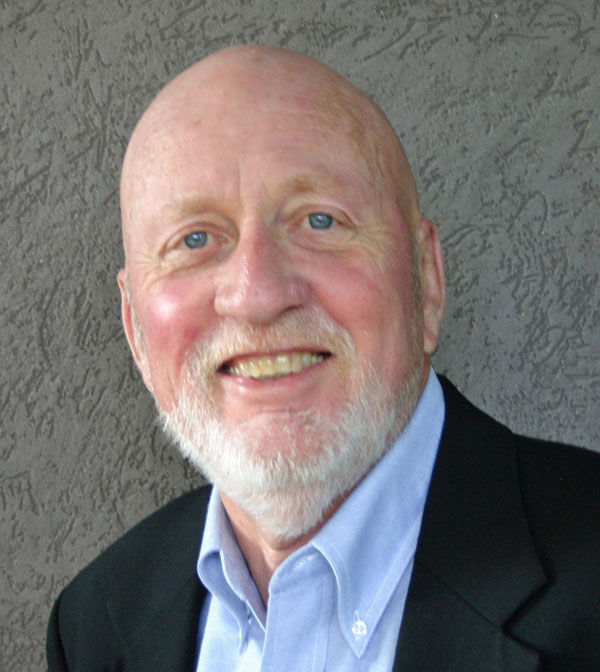 I know you've heard this song and verse before, but I'm warning you to batten down the hatches and get ready for another rousing round of all things dealing with the "R" word — that's realignment in college football.
But this particular verse may be different than others in the past. This one deals with the falling of the biggest independent program in history, and of course I'm talking about the almighty Fighting Irish of Notre Dame. While we've all been marveling that the ACC and Notre Dame issued their future schedules through 2037, evidently the talks between ACC Commish John Swofford and Notre Dame director of athletics Jack Swarbrick went a lot deeper.
These went so deep that the Pope himself might have been involved.
The Irish may be dropping their independent status after all these years and throwing in with the Atlantic Coast Conference, of all people. Most always felt that when the Irish did decide to become a member of a conference, it would be the Big Ten.
Not so. Notre Dame is already a part-time member of the ACC, playing all sports except football, which the Golden Domers agreed to do five times per season.
If, in fact, this happens, it would give the ACC 15 teams and the league would go looking for a 16th, which will probably be the University of Connecticut.
Would bringing in yet another basketball superpower sit well with the Mike Krzyzewskis and Roy Williamses of the conference when they already have Syracuse, Notre Dame and Louisville to deal with? When the announcement comes, it'll rock the football world.
As is their custom, Notre Dame has denied the move.
The betting line on the season-opening game between Alabama and Florida State continues to change. FSU opened as a 4.5 point underdog against the Nick Sabans, but the line is rising and the Tide is now a seven-point favorite. … Former Auburn coach Pat Dye says he thinks the SEC should strongly consider realignment. Dye basically says he would suggest swapping Auburn and Missouri. Missouri would be in the Western division and Auburn would be in the East. … North Carolina added former LSU quarterback Brandon Harris as a graduate transfer. … The University of Memphis extended football coach Mike Norvell through 2021. … CBS Sports published a ranking of college football coaches. Georgia Tech's Paul Johnson was No. 24 while Georgia's Kirby Smart was 54th. … Notre Dame just made its final payments to former football coach Charlie Weis this week. If you remember, the South Benders paid Weis $19 million to go away. … USA Today listed several players in the Deep South who aren't on the Heisman list, but possibly should be. They included LSU running back Derrius Guice, FSU safety Derwin James, Mississippi State quarterback Nick Fitzgerald and Auburn quarterback Jarrett Stidham.
Former Atlanta Braves manager Fredi Gonzalez looks at home as the third base coach for the Florida Marlins. … Ohio State's basketball team has lost four undergraduate players in the offseason.. . ESPN's Beth Mowins will do play-by-play for an NFL game this season. It'll be the first time a female has been the main play-caller in the pro league since 1987. … Florida Atlantic football coach Lane Kiffin has offered a scholarship to a 13-year-old. It happens to be former Tennessee national title-winning quarterback Tee Martin's son. … Chicago Bears running back draftee Tarik Cohen, 5-feet-6, 179 pounds out of North Carolina A&T, has asked to be called "Big Daddy."
Duke University will have four freshmen players on its roster this year from the state of Georgia — Jordan Tucker from Marietta, Jordan Goldwire from Norcross, Wendell Carter from Atlanta and Alex O'Connell from Alpharetta. If either Tech or Georgia could keep these players at home, think of the teams that might be coming out of Georgia! And on top of all this, No. 1 point guard Trevon Duval announced he would play for the Blue Devils.
San Antonio Spurs coach Gregg Popovich was asked about President Donald Trump: "There's a dark cloud, a pall over the whole country since Trump's election."
Atlanta Falcon coach Dan Quinn asked about his team's last second collapse in the Super Bowl: "You have to eat a crap sandwich with a smile."
Norman Arey is an award-winning journalist and a columnist for the Rome News-Tribune. He can be reached at NArey@RN‑T.com.