NORMAN AREY COLUMN: Is college basketball the same game we grew up with?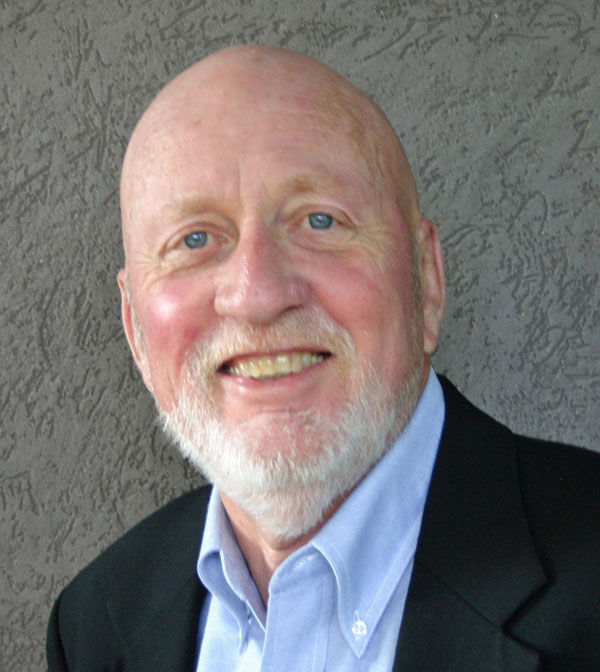 It's difficult to tell what's happening in college basketball, but it seems the former finesse sport is doing its best to turn into mixed martial arts. A few cases in point:
(1) Duke suspended top player Grayson Allen indefinitely for intentionally tripping opponents. That lasted one game and Allen came back. In his second game back, Allen stuck out his foot again, but was not called for a foul against Boston College. Then there was controversy involving an FSU assistant coach.
(2) Georgia director of basketball operations Kent Davison and Missouri assistant Steve Shields got into a fight at halftime of the Bulldogs' game against the Tigers last week.
(3) In a women's game between UNLV and Utah State, the players got into a fight that erupted into a brawl that resulted in eight ejections.
(4) In the Kentucky-Arkansas men's game, there was a scuffle after the Razorbacks' Jaylen Barford stepped on the Wildcats' Isaiah Briscoe.
(5) Oregon's Dillon Brooks kicked an opponent in the Ducks' game against Washington State and was ejected. Now that's all in one week.
Whatever happened to the game Everett Case, Frank McGuire and Johnny Wooden taught? Maybe the basketball players should start wearing pads.
It didn't take longtime reader and severe critic Joey Mac to come out sizzlin' for the New Year. Sez he: "Dave Clawson at Wake Forest went 7-6 this year and got an eight-year contract extension. In his 15-year career at Georgia, Mark Richt won 145 games (almost an average of 10 a year), including 9-3 in 2015, and got fired. There must be a moral to the story somewhere."
PGA golfer Jordan Spieth started the year in 2016 ranked No. 1, won three tournaments and fell to No. 5. … The UConn women's basketball team started the week with an 89-game winning streak that's now up to 90. … New England Patriots owner Robert Kraft has said Russian czar Vladimir Putin stole his Super Bowl ring. Kraft said he met Putin in 2006 and Putin admired his 2005 Super Bowl ring and he let him see it. Putin supposedly said "I can kill someone with this ring," put it in his pocket and never gave it back.
The first baby born in a Chicago-area hospital this year was named "Wrigley." … There have already been eight 50-point individual scorers in the NBA this season, tying the mark set for the entire season last year. …
Tip to those of you who will be betting on March Madness this spring. My pick for a bracket-buster is UNC-Wilmington. … North Carolina quarterback Mitch Trubisky, who may be the first quarterback drafted in the NFL picking, has officially declared for the draft.
When Cal-Berkeley fired head football coach Sonny Dykes over the weekend, the team was notified by Twitter. … The word is Notre Dame head coach Brian Kelly wants an NFL job and the NFL doesn't want him. … According to Sportsnaut.com sports blog, 10 college football teams set to surge in 2017 include Baylor, Florida Atlantic, Michigan State, Western Michigan, Oregon, South Carolina (really?), UCLA, Pitt, Washington and Penn State. … The latest odds on the NFL playoffs are New England giving 16 to Houston (the largest odds in the NFL playoffs in 18 years), Seattle gets 3.5 points vs. Atlanta, Pittsburgh and Kansas City are a toss-up, and Dallas is favored by 5 over Green Bay.
Joe Lunardi, a consensus know-it-all in college basketball and March Madness, says the top eight teams right now are North Carolina, Duke, Kentucky, UCLA, Gonzaga, Kansas, Baylor and Villanova. … Notre Dame has hired football offensive coordinator Chip Long from Memphis. (Just an observation, but should the mighty Irish be reduced to hiring from other college football lightweights?) … How about this? For the first time since 1967, there were no teams from the state of Texas mentioned in the final AP college football standings. … College Football Playoff Director Bill Hancock has received a three-year contract extension. … It looks as if both the Oakland Raiders and San Diego Chargers will be moving after years of threats and rumors. The Chargers will be in Los Angeles before the week is out, and the NFL looks to be ready to clear the way for the Raiders to move to Las Vegas.
Norman Arey is an award-winning journalist and a columnist for the Rome News-Tribune. He can be reached at NArey@RN‑T.com.