LORAN SMITH COLUMN: Dawgs' 1st Rose Bowl trip of a lifetime at a critical point in history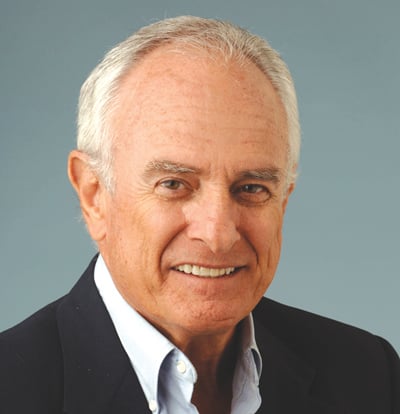 The Rose Bowl came about to attract visitors to California, principally for real estate opportunity, after the turn of the 20th Century and became a model that other cities would follow. Miami (Orange), New Orleans (Sugar), Dallas (Cotton), Jacksonville (Gator) and even El Paso (Sun) all eventually got in on the act.
Some football enthusiasts tend to forget that the second oldest bowl is the Sun Bowl, which got underway on Jan. 1, 1935, 33 years after the Rose Bowl was first played in 1902. Very few of today's Georgia season ticket holders were born when the Bulldogs played in Pasadena 75 years ago, a time when the world was at war and gas rationing was a serious issue for travelers. The players in the 1943 Rose Bowl would return to their respective campuses and embark on military assignments. Some of them never came home.
To put things in perspective, otherwise, the Rose Bowl became a morale boost for the little town of Athens, which then had a population of 20,650, and UGA, with its student body of 3,150. Earning an invitation to the Rose Bowl was the objective of teams throughout college football in those years. Alabama was the first Southern school to be favored with an invitation in 1926.
Georgia Tech got to Pasadena in 1929, which was frustrating, but to make matters worse, Tech had knocked Georgia out of an invitation just two years before.
The undefeated Bulldogs, playing at Grant Field every year for the larger gate, were upset 12-0 on Dec. 3, 1927, owing to heavy rains and the partisan suspicion that Tech, nonetheless, added water to the playing surface, ensuring a quagmire for Georgia's stable of fast, but lightweight backs. (Still, Georgia managed to win the national championship that year.)
There would be a wait of 14 years before the Bulldogs could experience another opportunity to exclaim, "California, here we come." It came about after Pearl Harbor, and while men were dying and sacrifices were being made across the globe, the mood in Athens and Los Angeles had a celebratory edge (The year before, to bring the war into perspective, the Rose Bowl was moved to Durham, North Carolina, for fear of a West Coast invasion by Japanese forces.
On Jan. 1, 1942, Oregon State defeated the host Blue Devils, 20-16.
It's not clear how many living Georgians were in attendance at the 1943 Rose Bowl, but there are at least three: Charley Trippi, the star of the game; E.W. Daniel of Claxton; and Frank Troutman, who grew up in Atlanta and became a resident of Augusta before moving back to his family home in Buckhead. Frank was 8 years old when his father, Frank Sr., a trademark lawyer for Coca-Cola, took his son and wife Mary to the West Coast for the big game.
It was the trip of a lifetime at one of the critical turning points in U.S. history. The team traveled to California via Chicago, a fun and frolic adventure that was as memorable as driving the family car on your first date.
The sidebars and stories that have been handed down are now made fuzzy by the scarcity of reference for fact-checking. One popular tale had to do with actress Rita Hayworth boarding the train in Chicago. Word soon reached the players that the nation's most recognizable beauties might be traveling west with them.
One of those making the trip was Athens photographer Kenny Kaye, who brought an 8mm movie camera along. Old scenes of the trip, one in particular at dusk, showed a touching interlude between Sinkwich, the Heisman Trophy winner, and his young wife, Adelaide. When I learned about Kaye's handiwork in the Seventies, as I recall, I interviewed him about the trip and got copies made of his Rose Bowl movies for the UGA archives. You can go online and see this treasured old footage of movie personalities of Hayworth, Rogers, and Tracy, as well as Susan Hayward, Bob Hope and others.
Loran Smith, of Athens, the long-time sideline radio voice of the Georgia Bulldogs, writes a regular column.