Local Sports Bulletin Board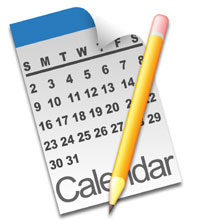 RUSHMORE FOOTBALL CAMP — Camp RushMore Football Training presented by Marcus Dixon and friends is being held through Friday at the Rome City Throws Center on Riverside Parkway from 7:30 a.m. to 1:30 p.m. each day. The camp is for ages 8-18 and the cost is $40 per person, which includes a T-shirt and lunch. Team rates, sibling discounts and scholarships are available. For more details call 404-512-9819 or email camprushmoreinfo.marketing@gmail.com.
777 TRAIL RACE — The 777 Trail Race returns to Jackson Hill on Thursday at 7 p.m. The challenging run through the trails is a timed 7-kilometer race with all proceeds going toward TRED, a local nonprofit that advocates trail development in Rome and Floyd County. Registration is online at itsyourrace.com (search for TRED) or one hour prior to race time at Jackson Hill. For more details or to volunteer email Julie@cycletherapy.us or call 706-844-8509.
LITTLE LEAGUE CAMP — Wes Timmons Baseball camps at Shorter University will be hosting a little league camp from next Monday through Friday for ages 6-13. The camp will be from 9 a.m. to 1 p.m. with lunch included. The price is $95 for the week. For more information call 786-210-1853 or email shorterbaseball@gmail.com.
BERRY COLLEGE SOFTBALL CAMPS — The Berry College softball team is hosting two types of camps this summer. A Pitching clinic will be held Monday from 6-8 p.m. A youth camp will be held July 14 from 5-8 p.m. The pitching clinic is designed for all levels of pitchers and will focus on mechanics. The youth camp is for ages 7-13 and will include offensive and defensive fundamentals. The cost is $35 per session or $60 for both sessions of each camp. The cost includes a T-shirt. For more information contact Cori Thiermann at cthiermann@berry.edu or 706-368-6370.
ROME TENNIS ACADEMY SUMMER CAMPS — Rome Tennis Academy is hosting mini camps and full camps this summer. The mini camp will cost $100 and will take place July 20-22. The full camps will cost $140 and take place next Monday through Friday and July 25-29. All camps are from 9 a.m. to noon and will take place at the Downtown Tennis Center. Registration is open at rometennisacademy.com.
YMCA ARSENAL SUMMER SOCCER CAMP — YMCA Arsenal will host a half-day summer soccer camp next Monday through Friday from 9 a.m. to noon each day. The camp is for boys and girls ages 4 to 15. Register online at ymcarome.org or at the Rome-Floyd YMCA, 810 E. Second Ave. Players will learn from licensed Arsenal coaches to develop skills, technique and tactics. The camp will be at the north end of Grizzard Park. The cost will be $75 for members and $100 for non-members. The cost includes a T-shirt and end-of-camp award. For details contact recreational soccer director Chase Watterson at 706-506-2562 or cwatterson@ymcarome.org.
YOUTH CHEERLEADING COACHES NEEDED — The Boys & Girls Clubs of Northwest Georgia need volunteer cheerleading coaches for the Unified Football and Cheerleading program. Applications can be picked up and completed at the Rome-Floyd Parks and Recreation headquarters, 1 Shorter Ave. For more information call Sarah Gunnells at 706-234-8591.
PEPPERELL MITES FOOTBALL — Registration for the 2016 Unified Football League has begun with the Pepperell Dragon Mites team looking for players for the upcoming season. Players should be age 11 to 12 before the cut-off date of Sept. 1. First practice will be Aug. 1. For more information call John Davis at 706-232-6135, Richard Penson at 706-766-2511 or Tony Nelson at 706-266-0984.
BERRY COLLEGE SOCCER DAY CAMPS — Berry College will host a soccer day camp for ages 6 to 14 on July 18-22. The camp is for boys and girls and will run from 9 a.m. to 4 p.m. each day with early drop off and late pick up available. The cost is $210 for full-day option per week. For details contact Richard Vardy at rvardy@berry.edu or 706-236-1728. Registration forms are online at www.mountberrysoccer.com.
DARLINGTON SOFTBALL CAMP — Darlington head softball coach Jessie Weaver is conducting a softball camp at Darlington School July 25-27 from 9 a.m. to 3 p.m. each day. The camp is designed for 6- to 17-year-olds of all skill levels and will feature professional instruction from former college softball players. The registration deadline is July 18. Emphasis will be on skill development, including throwing, fielding, pitching, catching, hitting and base running. The cost is $150 and includes a packed lunch each day of the camp and a T-shirt. For details and to get a registration form visit www.darlingtonschool.org/summer or email Weaver at jweaver@darlingtonschool.org.
SHORTER BASKETBALL CAMP — Shorter University will host the 24th Annual Vic Mitchell Girls Basketball Camp from July 25-28 at the Winthrop-King Centre. A full-day session for 9-year-olds through incoming ninth-graders will be from 9 a.m. to 4 p.m. each day and a junior session for 5-year-olds through incoming fourth-graders will be from 9 a.m. to 12:30 p.m. each day. The full-day camp fee is $100 ($125 on the first day of the camp), and the junior camp fee is $50 with no early registration discount. Sister discounts are available. Applications can be found at www.goshorterhawks.com under the Fan Zone menu under Camps. For more information or for a camp application, email vmitchell@shorter.edu or call 706-233-7344.
BEAA MONDAY SCRAMBLES — BEAA Country Club is holding its weekly Monday scramble tournaments. Teams consisting of two or three golfers will be made by club staff depending on the number who register each week and will be assigned a starting hole. The cost is $17 for members and guests, and play begins at 5:30 p.m. To sign up or for more information call the pro shop at 706-234-8010.
By mail: Sports Bulletin Board, Rome News-Tribune, P.O. Box 1633, Rome, GA 30162. Email: JBlaylock@RN-T.com or Fax: 706-290-5301.