LOCAL COLLEGES: Georgia Highlands men upset No. 11 Chipola College on the road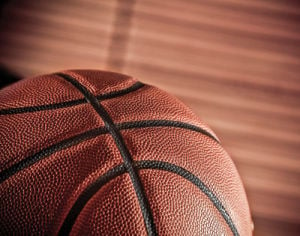 A trip to Florida ended on a high note for the Georgia Highlands College men's basketball team as they wrapped up the Panhandle Classic in Marianna, Florida on Saturday with a 92-87 win over No. 11 Chipola College.
Shae Linton-Brown led the Chargers with 28 points, including three 3-pointers. He also went 9-of-10 at the line. TaJuan Johnson had 26 points, while DeMarkus Addie added 15.
Georgia Highlands (5-5) was up 28-17 midway through the first half before Chipola had a run of its own, cutting the Chargers' lead to 34-31 with 2:21 left in the first half before going into the half up 42-35.
"This was a great win tonight on the road against the 11th ranked team in the nation. The guys are improving every day, we took a big step today," Chargers head coach Phil Gaffney said.
Georgia Highlands returns to action Friday at home against Roane State.
Berry men 66, Piedmont 63
Alton McCloud had 19 points to lead the Berry College men's basketball team as it held on to defeat Piedmont College 66-63 on the road Saturday afternoon.
Elijah Hirsh helped Berry's cause with 11 points while Caleb Johnson finished with 10 points and 13 rebounds for a double-double. The Vikings (3-3) were behind 34-31 at halftime but rallied back in the second half, holding the Lions (0-3) to just 29 points in the final 20 minutes of play. Berry will next host Point University on Dec. 13.
South Georgia Tech women 84, GHC 45
Georgia Highlands College's women's basketball team traveled to Americus on Saturday and were handed a sound defeat by GCAA for South Georgia Tech, 84-45.
South Georgia Tech outscored Georgia Highlands 22-9 in the first period and held the Lady Chargers to only three points in the second period to lead 42-12 at the half.
Georgia Highlands (6-4, 2-1 GCAA) was led by Anna Stewart's 14 points while Judasia Hills and Brianna Davis each had nine. The Lady Chargers hosts Albany Tech on Wednesday.