GHC BASKETBALL: Chargers punch ticket to regional title game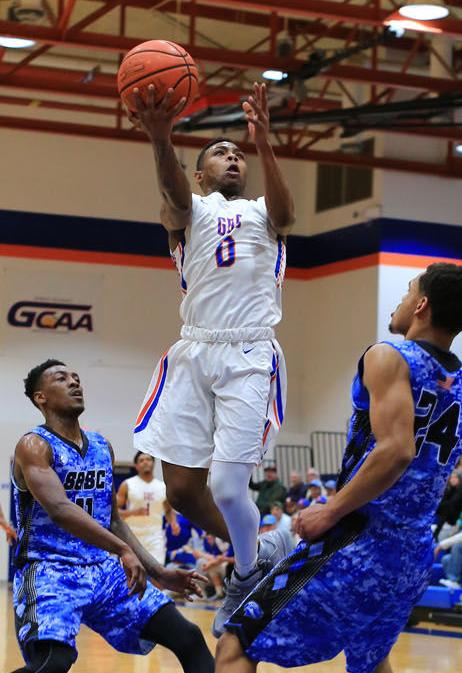 While Georgia Highlands' time in its conference basketball semifinals wasn't without its share of drama, the Chargers still finished where they want to be.
The GHC men's team survived an inspired South Georgia State Hawks squad to pull away late in the second half Friday and come away with a 101 - 91 win in the semifinals of the NJCAA Region XVII tournament at Georgia Highlands.
The Chargers found their way behind a 14-2 run to get their largest lead of the night, 95-82, and go on to seal the win and advance to today's championship game against South Georgia Tech.
Tipoff is at 4 p.m. at Georgia Highlands College.
Ty Cockfield led all GHC scorers with 29 points, followed by Ty'lik Evans with 21 points. Kyvon Davenport added 14.
"South Georgia State had a great effort tonight and got us out of our game early," Chargers coach Phil Gaffney said. "They shot the ball extremely well, but our two point guards Cockfield and Evans were spectacular down to stretch when we needed them the most."
Georgia Highlands (31-1) had its largest lead of the first half at the 14:25 mark when the Chargers went up 11-3. South Georgia State keep the game close with hot shooting from the 3-point line as they went 7-of-13 in the first half alone, tying the game up at 43 at the end of the first half.
The Hawks took their first lead of the night early in the second half and went on to take a 74-68 lead before Georgia Highlands' run.
The winner of today's game earns an automatic bid to the NJCAA Division I Men's National Championship in Hutchinson, Kansas.