COLLEGE SOFTBALL: Vikings punch ticket to 1st NCAA super regional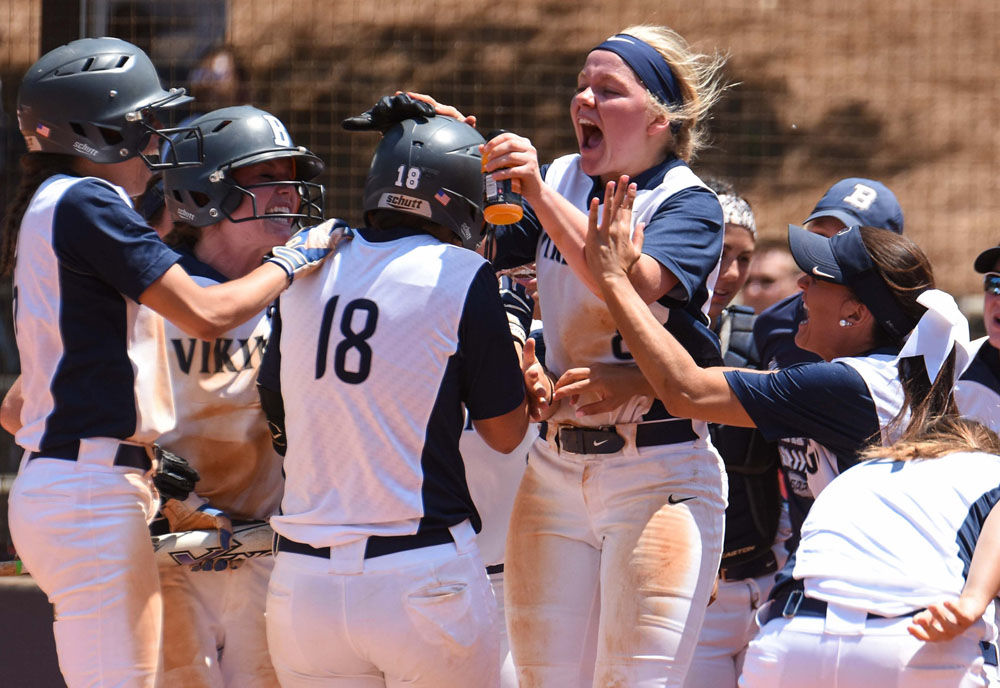 Berry, now 39-4 on the year, will travel to square off against the defending national champions and No. 1-ranked Virginia Wesleyan Marlins on Friday at 4 p.m.
Kassie Howard once again earned the start for her third straight game in the NCAA playoffs, tossing a seven-inning shutout to earn the Atlanta Regional Most Valuable Player honor. Brooke Whittemore, Kylie Aiken and Kayla Sangrey also earned All-Tournament recognition.
"As a senior, this has been our (season) ending weekend for the past three years," Aiken said. "It was really fun to come out and have the opportunity to leave it all on the field again and advance further this year."
Both teams were held scoreless through the first two frames with Berry's only two base runners coming courtesy of hit batsmen in the first inning.
Sangrey broke open the scoring, however, when she launched a solo home run over the left field wall to lead off the third inning, giving Berry the vital 1-0 lead. Although Berry's bats were held quiet for the rest of the game, Howard allowed only three hits after taking the lead, securing the Vikings' victory.
"This group has had an outstanding season in growing," Berry head coach Cori Thiermann said. "Every year we get a little bit further and I think it's our alumni and our current squad that have done a great job of building this program."
Berry just missed making the super regionals last season when the Vikings lost two games to Transylvania in the regionals while winning their other two.