COLLEGE SIGNING: Book taking skills to Georgia State next year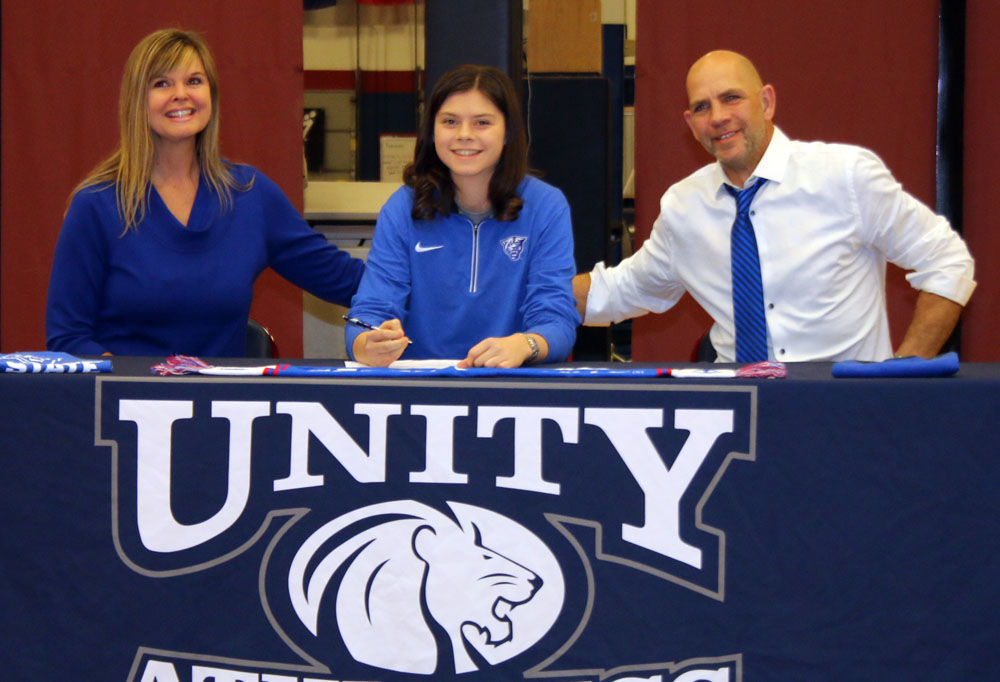 When it comes down to the last line of defense for the Unity Christian girls' soccer team, the Lady Lions have been in good hands.
On Thursday, those hands signed to continue playing after high school in a special moment for Unity Christian's program and school.
Chanceley Book, who has been in goal for the Lady Lions during their run of back-to-back GICAA state championships, officially signed with Georgia State University during a ceremony at Unity Christian.
It's the first time the school has had a soccer player sign with a Division I program.
"In the four years I had the opportunity to coach Chanceley, I witnessed the raw talent she brings as a goalkeeper," former Unity Christian coach Stephanie Powers said in a statement. "She not only pushes herself to her full potential, but also provides leadership and encouragement for her teammates in every practice and match."
Book, a two-time selection to the Rome News-Tribune All-Area team, has been a part of five region championships for Unity and said the experience has been invaluable.
"It's been amazing. There have been some ups and downs … but it's had its benefits," Book said. "Without Unity, I would not have had the leadership or the ability to be personable on the soccer field with my teammates and help them."
Book will start her senior season at Unity later this month.