COLLEGE GOLF: Berry women roll to title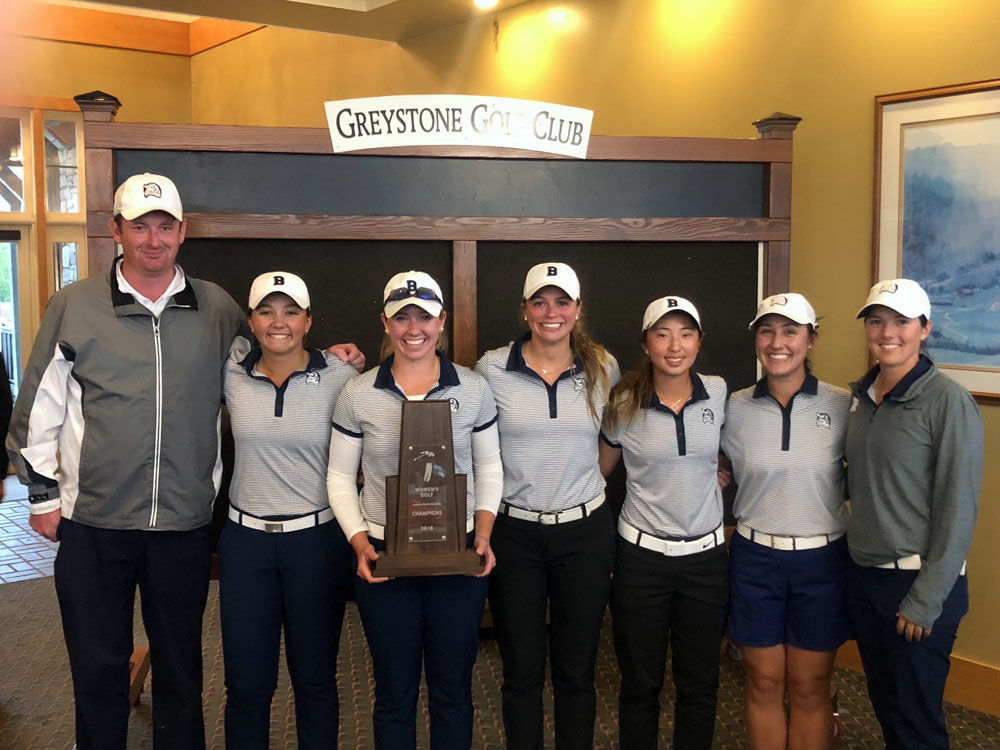 Some consistent performances over the three days of the Southern Athletic Association Women's Golf Championship led to a historic moment for the Berry College team.
The Vikings finished 21 strokes ahead of the next closest team to win the SAA title for the first time in program history on Sunday, wrapping up a stellar weekend for the team.
Berry's women shot a 943 over the course of the tournament, which was held at Greystone Golf Club in Dickson, Tennessee. The Vikings turned in a team score of 315 in the first and third rounds and a 313 in the second round.
Jorie Hodapp led the charge, becoming the first individual women's champion in Berry program history after shooting 231 by posting a 77 in each round.
Karley Hammond, Loren Kim and Rachel Belanger all placed in the top ten as well for the Vikings to ensure the team's win.
Hammond finished third overall with a 236 (80, 78, 78), while Kim was fourth with a 237 (76, 80, 81). Hodapp led the field in par 5 scoring at -1 and nine birdies. Hammond was second in the field with 32 pars.
Following win yesterday, Hodapp, a sophomore from Dublin, Ohio, was named the SAA Player of the Year, while head coach Brian Farrer was named the SAA Women's Golf Coach of the Year.
Hammond, Kim and Belanger each joined Hodapp on the All-SAA first team as well. The Vikings will compete in the NCAA Division III Tournament in Howey-in-the-Hills, Florida, from May 8-11 for the first time in program history.