COLLEGE FOOTBALL: Vikings having breakout season at halfway point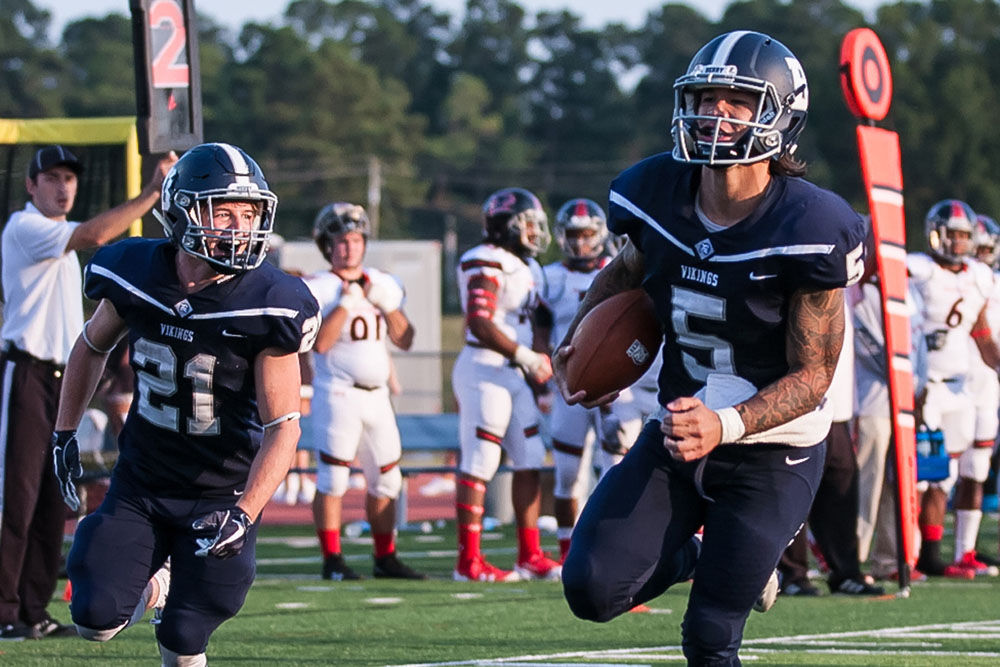 After a sharp rise in the ranks of Division III football over the last few years, the Berry Vikings are grabbing the attention of pollsters nationwide.
The team has fought into the D3football.com Top 25 for the first time in program history, sitting at No. 24 after a 44-10 rout of Austin College on Saturday. Berry is 5-0 and has won 14 of its last 15 games, which includes capturing a share of the Southern Athletic Association championship last season.
"It's great for our program to be recognized for the hard work these players and coaches put in," head coach Tony Kunczewski said. "But we realize the polls at the end of the year are the only ones that matter."
The Vikings are the lone undefeated SAA team and lead the league with a 3-0 mark in conference play. Berry is third in the league in offensive points per game with 32.8, second with 175.0 rushing yards per game and leads the conference with 15.0 points allowed per game on the defensive side of the ball.
Berry also leads the league and is No. 16 in the country with 73.8 rushing yards allowed per game.
During Saturday's win over new conference rival Austin College, Berry notched a program-record six interceptions, vaulting their season total to 11 on the year, which ranks fifth in the nation.
The Vikings travel to face Sewanee on Saturday for their next conference matchup. The D3football.com Top 25 is voted on by a panel of 25 coaches, sports information directors and media members from across the country, and is published weekly.
Youth and Community Appreciation game
Berry College will host a Youth and Community Appreciation game when the Vikings host Hendrix on Oct. 14 at 2 p.m. at Valhalla.
Anyone who is a member of a youth sports organization and wears their jersey or uniform will get into the game free along with two adults for a total of three free admissions.
There will also be children's activities and food at the stadium beginning at noon.