COLLEGE FOOTBALL: Shorter WR Hayes named 1st team All-GSC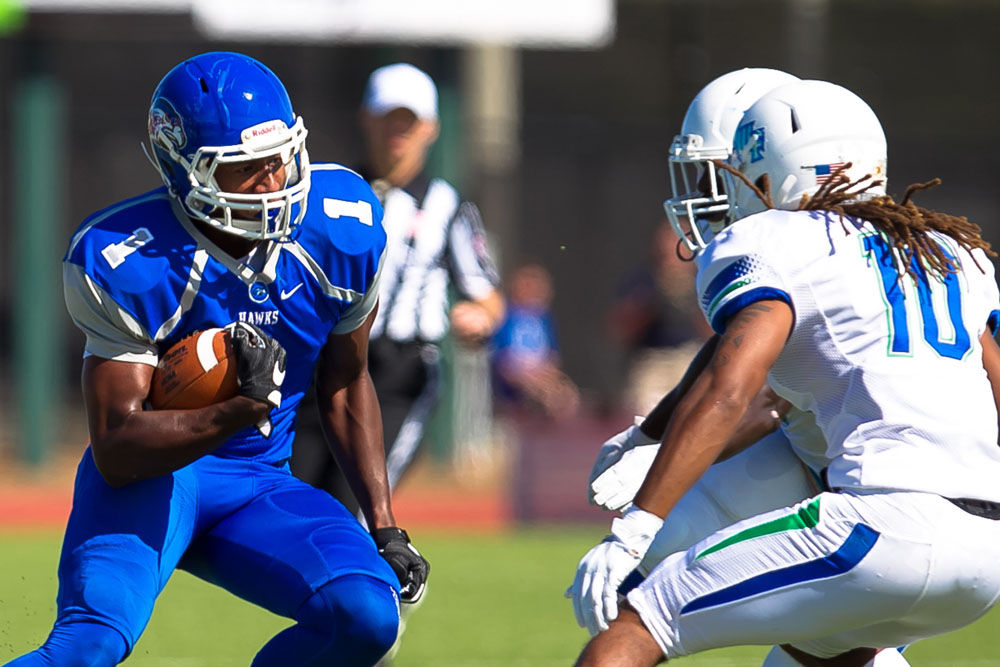 The Gulf South Conference announced its annual list of All-Conference football honorees Tuesday with Shorter University's Lewis Hayes receiving 1st Team All-GSC honors from the league's head coaches.
The junior wide receiver from Voorhees, New Jersey, turned in 801 total yards on 56 receptions with four touchdowns to lead the Hawks this season. Hayes' totals for yards, yards per game (72.8) and receptions rank second in the GSC.
In his first season at Shorter, Hayes wasted no time making a name for himself as he set new program records in nearly every receiving category.
Prior to this season only three players in program history had 100-plus receiving yards in a game, while this season the Hawks saw three players — Hayes, Joseph Ross, and Kartez Carr — surpass the century mark multiple times, including having all three finish with over 100 in the loss to Mississippi College.
Hayes set the new single-game record for receiving yards on Oct. 21 when he collected 168 against West Florida, scoring three times and becoming the only player in program history to tally three receiving touchdowns in a game.
He also owns the Shorter records for yards in a season, receptions in a season, and touchdowns in a game and season.
He'll enter next season second overall in career yards and receptions, and needs just two touchdowns to break the Shorter record for career touchdowns.