COLLEGE FOOTBALL: Kunczewski, Soumahoro lead all-region selections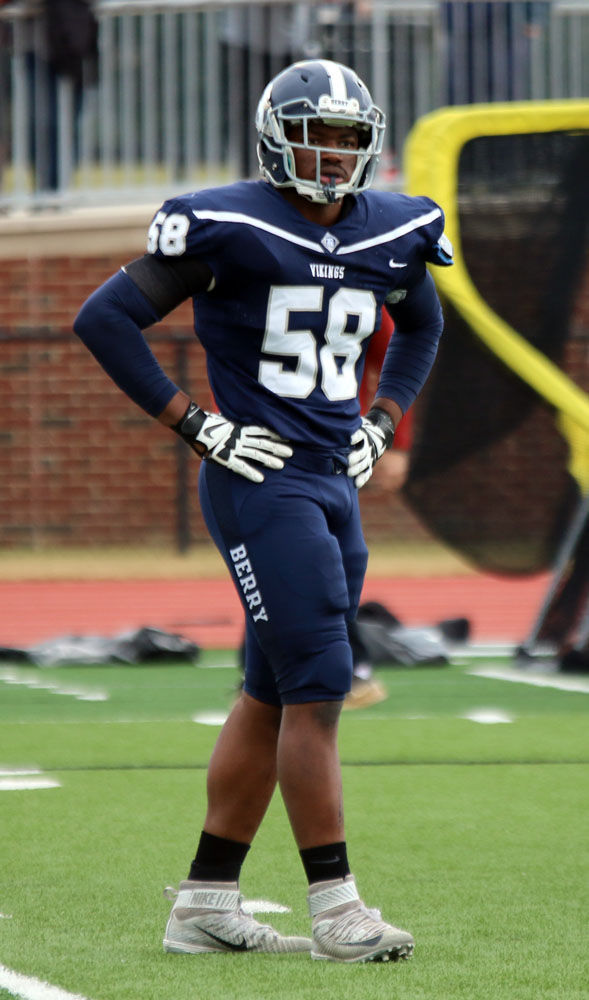 Berry College head football coach Tony Kunczewski has collected another coach of the year honor after D3football.com announced its All-South Region teams.
Senior Mamadou Soumahoro was named the South Region Defensive Player of the Year, a first for a Berry football player.
Joining Kunczewski and Soumahoro are Mason Kinsey and Tristen Cline, who were selected to the third team offense after career seasons.
Kunczewski, who was also named the American Football Coaches Association Regional Coach of the Year on Monday and was selected as the Southern Athletic Association Coach of the Year for the second straight season earlier in the year after leading Berry to a perfect 10-0 regular season and the team's second consecutive league championship.
Soumahoro, a senior defensive lineman from Lawrenceville, earns his second straight D3football.com first team All-Region selection after building on his record-shattering pace from the 2016 season.
He finished the season leading the SAA with 14 sacks and collected 15 total tackles for a loss, two forced fumbles, four batted passes, and two blocks in addition to a career high 57 total tackles.
Kinsey, a sophomore wide receiver from Demorest, became the first wideout in program history to pass the 1,000-yard receiving mark.
Cline, a senior out of Snellville, finished the year with a career-best 11 catches for 210 yards and a touchdown.