COLLEGE FOOTBALL: Berry's Soumahoro named All-American for 2nd year in a row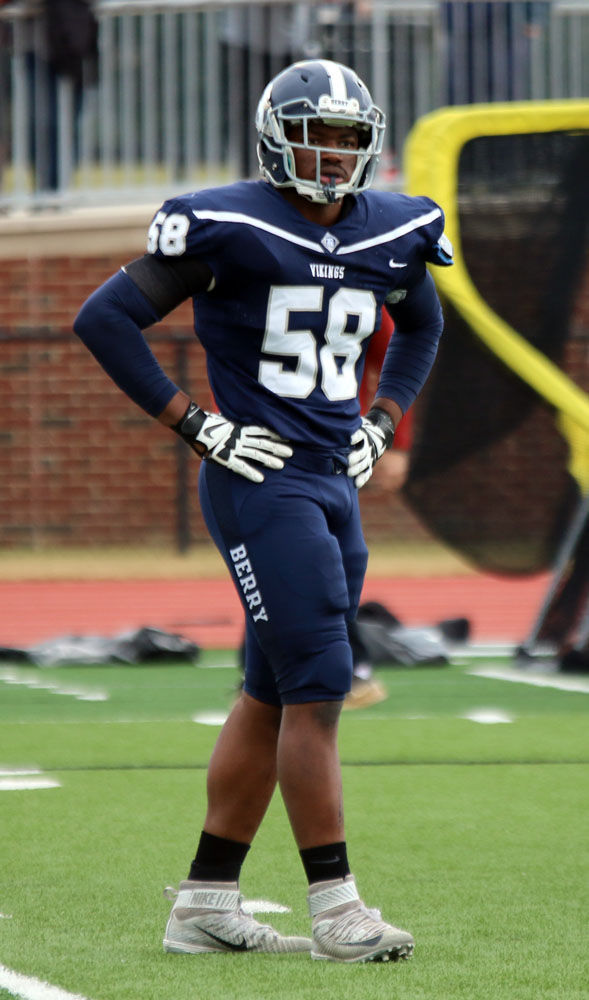 For the second straight season, Berry College's Mamadou Soumahoro has been selected to the American Football Coaches Association All-America first team.
With the selection, the senior defensive lineman from Lawrenceville solidifies himself as one of the top defensive players in the Southern Athletic Association and Berry history.
After finishing the season with 14 sacks, 15 total tackles for a loss, two forced fumbles, four batted passes, two blocked kicks and a career-best 57 tackles, Soumahoro was selected as the SAA Defensive Player of the Year for the second straight time as well.
The four-time all-conference selection was also named the D3football.com South Region Defensive Player of the Year this season and is poised to receive his second All-America honor from the publication later this week.
Soumahoro helped anchor a defensive line that ranked as high as fifth in the nation against the run and allowed just 16.0 points per game during the regular season. He holds every pass rushing record in Berry history with 37 career sacks and 48.5 tackles for a loss.
He has accumulated three separate All-America honors, four All-SAA nods, a South Region Defensive Player of the Year award, was named a Cliff Harris Award finalist and has earned numerous player of the week honors.