COLLEGE FOOTBALL: Berry announces recruiting class, includes several receivers, linemen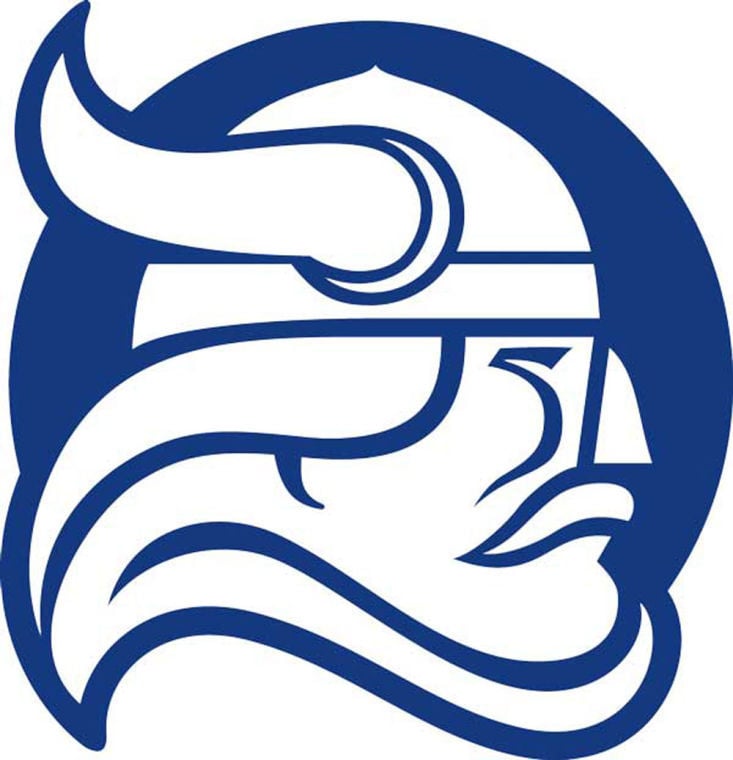 After raising the bar once again last season for a program still considered relatively young, the Berry College football team is hoping its newest influx of talent will keep it on an upward curve for years to come.
For more on the 2017 Berry football recruiting class, click on this link. 
Vikings head football coach Tony Kunczewski announced the team's complete 2017 recruiting class on Friday, providing the first comprehensive rundown of the 45 newcomers who will join the team for the upcoming season.
The Vikings earned a share of the Southern Athletic Association championship last season with a 9-1 record, a program-best mark in its fourth season.
"We just graduated a huge class that was gifted in a lot of different ways on and off the field," Kunczewski said. "We are excited about the guys returning and look forward to working with a very talented group of newcomers this fall.
"We believe these guys coming in will enable us to continue the success we've seen the past couple of seasons and hopefully will allow us to compete for more conference championships over the next four years."
The group includes 10 players listed solely as wide receivers. Among those is Coosa's Duke Blackburn, who had more than 550 receiving yards with the Eagles, including 200 on the ground. He was a 2016-17 Wendy's High School Heisman finalist and was chosen to the Northwest Georgia All-Star Bowl.
Joe Bellotti comes from Perrineville, New Jersey, where he finished his career at Allentown High School with 1,100 receiving yards and nine touchdowns while helping his team to four straight state playoff appearances, including a state title this past season.
Also among the new receivers is Will Blanchard, who racked up 1,573 yards and 22 touchdowns on 99 receptions during his career at Northwest Whitfield.
The offensive and defensive line is also well represented in the list of newcomers, with 11 total.
A local product in that group is Armuchee's Ethan Scoggin, a 6-foot-1, 260-pound offensive lineman that also split time on the Indians' defensive front, tallying 28 tackles.
Kyle Brown is a 6-4, 250-pound offensive lineman from King's Ridge High School in Atlanta and was named the Lineman of the Year by the North Georgia Touchdown Club this past season, as well as team MVP.
Other notable recruits include quarterback Clayton Coulter from Southside Christian in Greenville, South Carolina, linebacker Alex Kirkendoll out of Marion County in Tennessee, and offensive lineman Luke Seale from Grayson High School in Loganville.
Berry opens the 2017 season Sept. 2 at Maryville College in Tennessee. The Vikings' first home game is Sept. 9 against LaGrange.
2017 BERRY FOOTBALL RECRUITING CLASS NAME HIGH SCHOOL
Connor Aston Bartram Trail (Fla.)
Justin Ball Woodville (Ala.)
Joe Bellotti Allentown (N.J.)
Will Blanchard NW Whitfield
Randall Booker Briarcrest Chr. (Tenn.)
Clayton Coulter Southside Chr. (S.C.)
Quinn Davis Cypress Chr. (Texas)
Isaiah Dawson Druid Hills
Cal Drummond Rabun County
Justus Edwards Helena (Ala.)
Sam Henson Creekside (Fla.)
Jaden Holcombe Soddy Daisy (Tenn.)
Malik Howard Heritage (Conyers)
Trey Hurt Habersham Cent.
Alex Kirkendoll Marion County (Tenn.)
Jehiel Lemon Colonial Hills
Mack McCullough Houston County
Austin Perry Douglas County
Dwight Robbins Our Lady of Mercy
Jamil Sawyer Our Lady of Mercy (Mass.)
Tucker Seay Jefferson County (Tenn.)
Carl Simon Gulf Coast (Fla.)
B.J. Slaughter Woodland (Lithonia)
Mark Sommerville II Pace Academy
Collin Sweet Prince Ave. Chr.
Thomas Weldon Kings Academy
Austin Willoughby Geraldine (Ala.)
Corbee Wilson Heritage (Ringgold)