COLLEGE BASKETBALL: Shorter women drop conference tilt with Lee, 71-55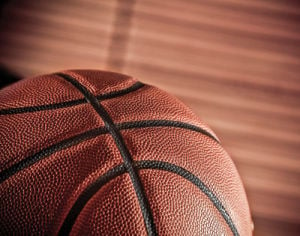 A close Gulf South Conference battle was broken open in the third period as Shorter University's women's basketball team fell to Lee 71-55 on the road Saturday.
The Lady Hawks went on a 6-0 run early in the second half to take a 37-35 advantage, but Lee followed with a layup to tie the game and from there pulled away, posting a 16-1 run to close the period with a 53-38 advantage.
Shorter (4-11, 2-7 GSC) came back in the final period, matching the Lady Flames point for point, but the lead was too much to overcome as Lee was able to hold off the Lady Hawks to maintain the lead and close out the win
Jasmine Gaines led the offensive effort for Shorter, turning in a career-high 25 points, while Bianca Thornton added 12 points and BreAnna Thompson just missed a double-double with eight points and 10 rebounds.
Shorter will be back in action next Saturday as they welcome Mississippi College to the Winthrop-King Centre.
In other action:
South Georgia State men 88, Georgia Highlands 73
Making their longest GCAA road trip of the season, the Georgia Highlands men's basketball team couldn't come away with a win as South Georgia State won 88-73.
Controlling the game from the start, South Georgia led 36-30 at halftime and went up 52-36 in the second half before a run by the Chargers cut the advantage to 52-48 with 11:44 left to play.
South Georgia went back up by 10 over the next three minutes to regain control and get the win.
The Chargers were led by Jeremiah Buford with 18 points while AJ Farrar had 14, and TaJuan Johnson had 13.
Georgia Highlands (8-7, 2-1 GCAA) is back home Wednesday to take on Albany Tech.
Central Georgia Tech women 63, Georgia Highlands 46
A halftime lead wasn't enough to keep the Georgia Highlands women ahead in their GCAA game at Central Georgia Tech as the Lady Chargers fell 63-46.
Despite keeping the game close and even leading 25-22 at the break, Georgia Highlands couldn't keep the Lady Titans of Central Georgia Tech from having a huge third period and going on a 23-3 run.
The Lady Chargers (9-11, 5-4 GCAA) were led by Kateryna Khomenko's double-double, her second in as many games, as she had 12 points and 12 rebounds. Ozahria Fisher finished with 11 points and eight rebounds.
Georgia Highlands will host Albany Tech on Wednesday.