COLLEGE BASKETBALL: Saving the best for last, Berry captures SAA title on Caleb Johnson's record-breaking outing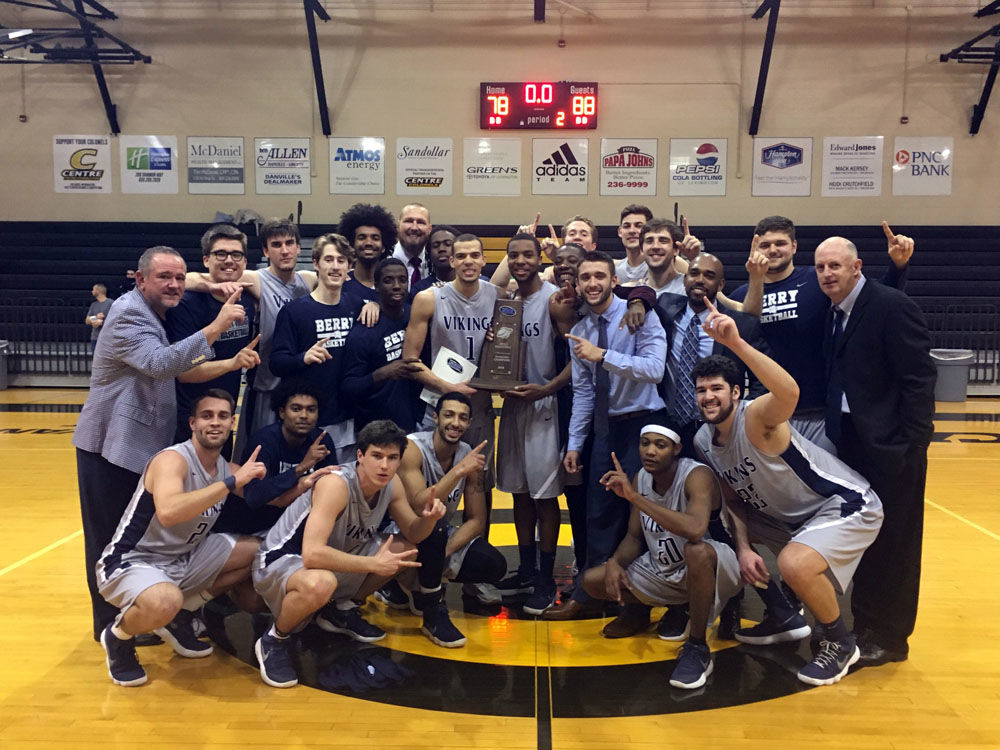 A weekend of huge wins and big moments was capped off with one last achievement for the Berry College men's basketball team — a conference championship.
The Vikings sent waves throughout the Southern Athletic Association by winning the program's first SAA title Sunday afternoon with an 88-78 victory over Hendrix College in Danville, Kentucky.
Berry entered the tournament as the No. 8 seed out of eight teams but finished as the last team standing after a miraculous tournament run, including a victory over No. 1 seed and host Centre College on Friday.
Senior forward Caleb Johnson was selected as the tournament MVP after a historic performance in the finals, setting a program record with 45 points on 14-for-20 shooting. He was also 15-for-16 at the free throw line, hit a pair of 3-pointers, had eight rebounds and never left the floor.
Elijah Hirsh joined Johnson on the all-tournament team. Despite getting into foul trouble early, Hirsh was a force on the defensive end of the floor, collecting five rebounds and two big blocks.
Berry had a strong first half, leading 38-28 at halftime with Johnson putting up 19 points. The Vikings shot 48.3-percent from the field and were dominant on the boards, leading 20-14 in the opening half.
Johnson turned a good game into an unforgettable one in the second half, posting 26 points and going 12-for-13 at the charity stripe to seal the Vikings victory.
As a team, Berry was 47.3-percent from the field but was an incredible 82.5-percent on free throws, hitting 33-of-40. The Vikings were also able to capitalize on the Warriors turnovers, recording 22 points when given extra possessions.
Berry will now wait to learn their opponent in the team's first NCAA Division III Tournament appearance during today's selection show.