COLLEGE BASKETBALL: Former Rockmart star to be honored as SEC Legend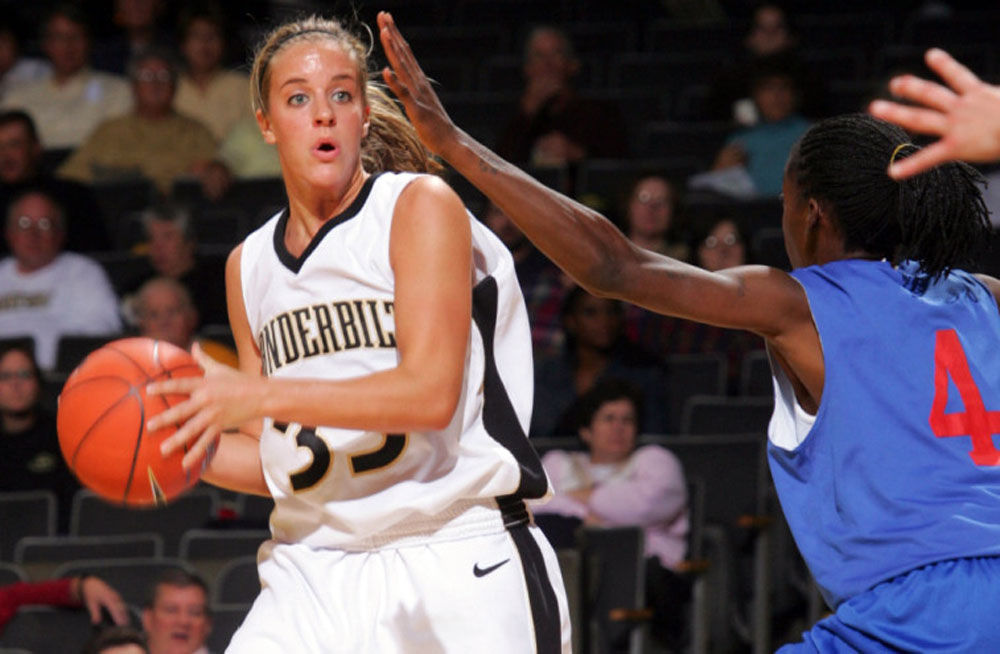 Caroline Williams Hipps' dream of playing college basketball in the Southeastern Conference almost never came to be. 
The standout from Rockmart had committed to play basketball at the University of Georgia in 2002 when she tore her ACL in the final game of her AAU career prior to her senior season at Rockmart High School. Suddenly, Hipps realized her athletic future was less than certain.
"Basically, Georgia got cold feet," Hipps said. "So I started looking around at other schools. By luck and the grace of God, I had a couple of people call the Vanderbilt coaching staff on my behalf. Then the stars just aligned."
Then-Commodores head coach Melanie Balcomb decided to add Hipps to what was already the No. 1 recruiting class in the nation in 2003. What followed was one of the more successful careers in Vanderbilt basketball history.
Hipps is a member of the SEC's 2018 Class of Women's Legends, which honors former student-athletes, coaches and administrators from all 14 SEC member institutions. The group will be recognized at the 2018 SEC Women's Basketball Tournament next month in Nashville.
Given her path to West End, Hipps said she finds it difficult to grasp her honor as an SEC Legend.
"It was one of those meant-to-be, divine things that happened," Hipps said of her Vanderbilt career.
"It's just an incredible honor to be recognized as an SEC Legend. I was very lucky to be a part of really good teams with great players and great coaches at Vanderbilt," Hipps added.
During her four years, Hipps helped lead Vanderbilt to two SEC tournament championships and four NCAA tournament appearances with a 99-33 overall record.
She went on to become a 1,000-point career scorer and evolve into the Dores' most lethal 3-point shooter in program history. Hipps left Vanderbilt as the school and SEC record-holder in career 3-point percentage (.465), a mark that today ranks fifth all-time in NCAA Division I basketball.
She also remains Vanderbilt's record-holder in single-season 3-point percentage (.505) and total 3-point field goals made (95).
Hipps resides in Nashville as director of business development at Wellspire, handling the medical group's professional networking and client management. But memories of her Vanderbilt career still linger for the longtime Commodore.
The former 3-point specialist points to a 2004 win over Georgia, in which Vanderbilt rallied from a double-digit deficit to win the SEC tournament, as a seminal moment. Hipps also remembers her Senior Day on Feb. 22, 2007, when the Dores upset No. 7 LSU at Memorial Gym.
But she continues to keep her hand in Vanderbilt athletics. She regularly attends Commodore sporting events and rarely misses a home women's basketball game with her husband and two kids.
In 2016, Hipps served on the Vanderbilt search committee that ultimately hired current head basketball coach Stephanie White.
In those ways, Vanderbilt's 2018 SEC Legend remains a Commodore for life.
"What I miss the most is the camaraderie of the team," Hipps said. "You don't get that anymore. I miss the competitive nature and the big games. I miss that grind."