COLLEGE BASKETBALL: Chargers come up short of conference finals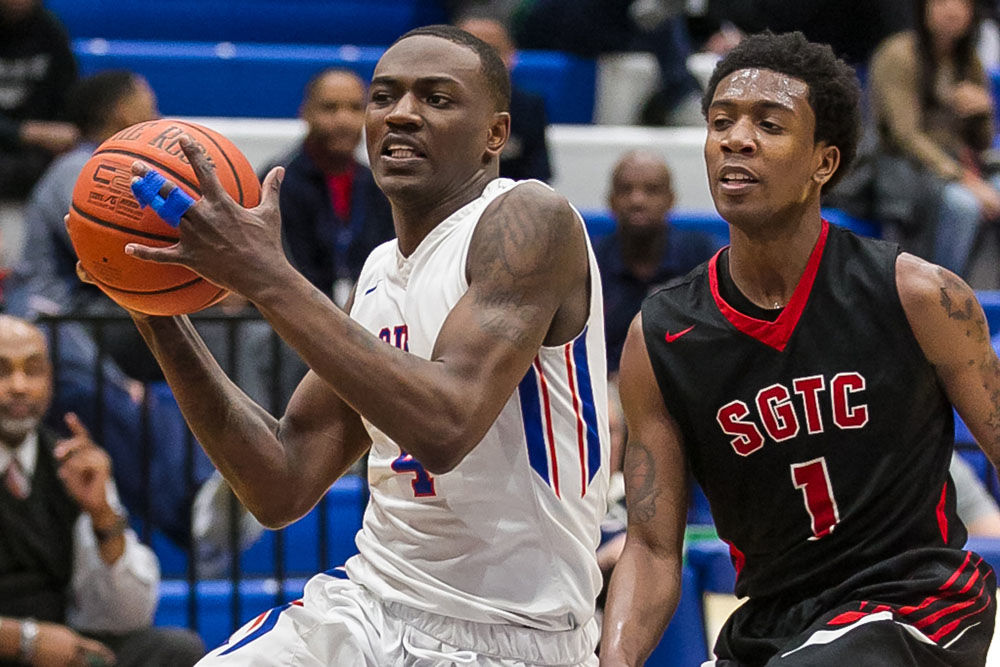 After leading by as many as 20 points in the first half Friday against South Georgia Tech, the Georgia Highlands men's basketball team saw its season come to an end.
The Chargers were unable to hold off a determined Jets team as the semifinal game of the Georgia Collegiate Athletic Association tournament went on and lost 103-99 on their home court.
It marks an end to Georgia Highlands' streak of three straight conference championships and all but guarantees the team will not earn a berth to the NJCAA national tournament for the first time in four years.
The Jets chipped away at the Chargers' lead throughout the second half, with GHC (20-10) scoring just six points in the eight minutes after halftime.
South Georgia Tech (20-11) went on a 16-6 run to cut the Chargers lead to 66-64 before taking a 74-73 lead. Both teams traded baskets down the stretch with the Jets taking the lead for good with 2:03 left, making their free throws to seal the win and advance to today's conference finals against Central Georgia Tech.
The Chargers were led by a gritty performance from AJ Farrar, who finished with 25 points and 16 rebounds, DeMarcus Addie had 22 points, Khalyl Watters had 14 points, and Jeremiah Buford added 12.
The GCAA Championship game will be held at Georgia Highlands College today at 3 p.m.