Thomas Kislat with Forum River Center, Chad Smith with Trinity Motor Car and David Lance with Greater Community Bank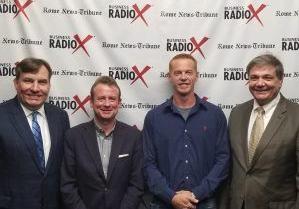 This cross section of a vibrant and thriving business community discusses how important is is to build great relationships in order to grow business. Whether it's banking, selling cars, or hosting concerts and conventions, it is the personal touch that can make a big difference. Listen to learn more about the businesses led by this group, and what the business community of Rome, Georgia is all about.
News Updates
Would you like to receive our daily news in your inbox? Signup today!