What do you bring to the table?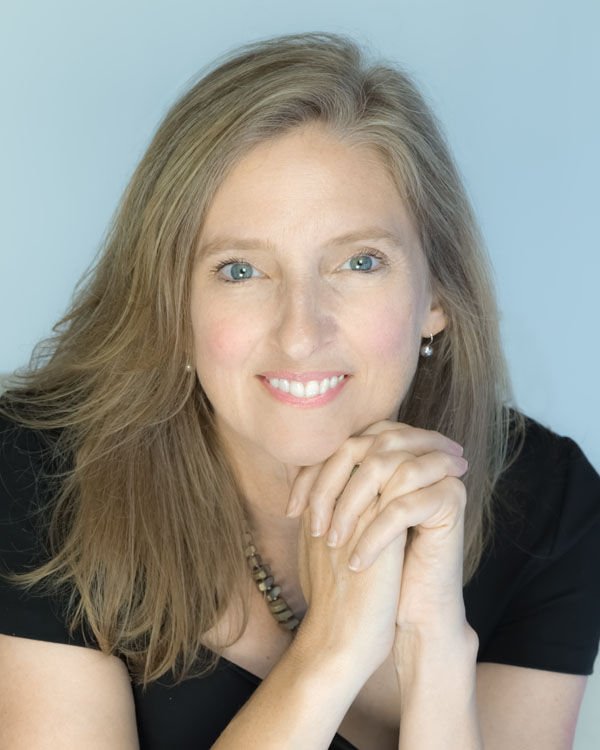 In his 1989 farewell address to the nation Ronald Reagan said, "All great change in America begins at the dinner table."
It is no secret that most American adults could likely say that their family eats together at the dinner table far less than their family did in their youth. I know my mom had a home-cooked meal on the table every evening, just in time for dad to arrive home from work. Our schedules these days make it much harder to maintain the rituals that were a given in Reagan's days and our expectations have changed dramatically. These lifestyle changes are not all bad, mind you. We are more likely to exercise in the evenings, for example, and our kids are more likely to be involved in team sports, and women are more likely to be employed or engaged outside of the home, all of which have very positive impacts on individuals and families. But what has happened to our ability to talk to each other?
This week I happened upon a YouTube video of a Ted Talk presentation in Savannah by Celeste Headlee, host of the Georgia Public Broadcasting program "On Second Thought." The topic of her talk is outlining ten ways to have a better conversation, based on her many years of experience as a very skilled interviewer. You know how much I love a good Ted Talk, and this one excited me more than usual for how well it addresses something that I have long been thinking (and talking) about: How do we get back to having respectful and meaningful conversation with each other?
Headlee references a Pew Research Institute study of 10,000 Americans that concluded that we are more divided than ever before in history. I find this a bit hard to believe (consider the Civil War, the turmoil of desegregation, etc.) but I do see that we seem to write each other off more quickly and refuse to consider other perspectives at an alarming rate, and we hold trivial subjects as benchmarks in our willingness to talk with each other. How do we change this trend before it leads to more destructive rifts that will be difficult to repair?
We are no longer good at dialogue, and our children are developing terrible skills in personal interaction as well. Another Pew study shows that 95 percent of teens have a cell phone or access to one, regardless of their family income. The percentage of kids with access to a computer drops dramatically in lower-income families, but not the use of cell phones. More than one youth minister has described watching kids text each other across the room rather than engaging face to face and that same study backs this up, finding that one third of teenagers send one hundred or more texts a day. Headlee quotes an article in The Atlantic by high school teacher Paul Barnwell discussing a project challenging his students to make a presentation without using notes. He said, "I came to realize that conversational competence might be the single most overlooked skill we fail to teach. Kids spend hours each day engaging with ideas and each other through screens, but rarely do they have an opportunity to hone their interpersonal communications skills. It might sound like a funny question, but we have to ask ourselves: Is there any 21st-century skill more important than being able to sustain coherent, confident conversation?"
One Community United's One Table event later this month is intended to address this very problem by bringing people in the Rome/Floyd County community, from all different walks of life, together for a meal at one table spanning the length of the John Ross walking bridge over the Oostanaula River. However, this idea only works if we can come to that table with open hearts and open minds, prepared for meaningful conversation. So, how do we prepare ourselves to do that?
Headlee's talk is an excellent primer and I wish I had the space to go through each of her points, but I will post the talk on my Facebook page and give you some of my favorite points here to get you started. As an interviewer of all different types of people, Headlee has learned that, "You need to enter every conversation assuming that you have something to learn." Why is it so hard for us to believe that, even if the other person thinks completely differently from us, we might be able to actually learn something? Bill Nye says that, "Everyone you will ever meet knows something you don't." Imagine all there is still to learn!
While talking is good, your most important role in a good conversation is truly listening. Stephen Covey once said, "Most of us don't listen with the intent to understand. We listen with the intent to reply." I don't know about you, but it is painful for me to consider this about myself. Much of Headlee's talk focuses on improving the way that we hear what the other person is saying and how we sincerely value that information. When analyzing how you contribute to a conversation, keep this illustrious qualifier from Headlee's sister in mind, "A good conversation is like a miniskirt; short enough to retain interest, but long enough to cover the subject." In the musical "Hamilton," Aaron Burr chides Alexander Hamilton saying, "Talk less, smile more." Hamilton would surely have done well to listen more rather than just smiling, but it was a good start.
Headlee concludes that all conversations should run in the same way she strives to conduct each of her interviews, "I keep my mouth shut as often as I possibly can, I keep my mind open, and I'm always prepared to be amazed, and I'm never disappointed." I'll stop talking now, and I look forward to listening to you at the table.