Sheriff weighs in on SPLOST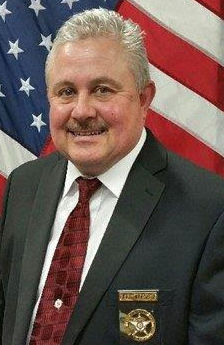 I have been blessed to be elected to 4 terms as your Sheriff. I realize that Rome and Floyd County has invested trust in me and I have tried to live up to that trust.
In writing this request I am asking you to allow me to exercise that trust. In the matter of the SPLOST referendum on Nov. 7, I ask you to help with a YES vote for our community and particularly the entire public safety family who serves that community.
During the recession, which was the worst economic downturn of our lifetime, we furloughed, strategically chose projects to forgo or delay, froze positions and lived with what budget the property tax payers could provide without increasing taxes. This is the strategy that the commissioners (of that time) chose to employ and we did our part. When government chooses to simply "hold the line" it comes with a cost — eventually that bill will come due, and it has.
To add insult to injuries, the State of Georgia chose to close Northwest Georgia Regional Hospital for some of those same reasons. Our jail became the de facto regional mental health facility. Our project for the medical/mental health expansion on the SPLOST package is a critical need for FCSO and the entire community.
Additionally, I have been patiently waiting for the best time (for our tax payers) economically to begin to address a 25 year staffing shortage at the jail and bring the staffing levels to acceptable ratios. We now have a group of Commissioners who have committed to begin that process. If we have any hope in allocating dollars toward this long overdue staffing adjustment, then my hope is that the county operational and capital budgets can be eased by a successful passing of the referendum, allowing the funding of the special — but much needed — projects for which they were intended.
SPLOST is the fairest tax, it is not a new tax, it is not an increase in taxes, but it is critical for my office and delivery of the level of service that I know you expect.
I ask you to please make sure you vote and please consider a "yes" vote for our community.