Reader witnesses a charitable act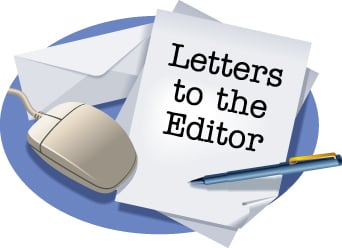 Monday afternoon, June 11, I had an appointment with my urologist at Harbin Clinic and as I walked in, I noticed quite a number of people. I signed in, found a seat and opened my tablet. Of course, this was the usual activity for nearly everyone present; heads were down and the focus was on a tablet, phone or a book.
Our attentiveness became distracted because an elderly man who had been sitting approached the window and began speaking very loudly. Because his back was to us, his words were not easily understood, but from what I understood, his wife was in Redmond and may possibly need a pacemaker and he had walked from his home at the High Rise to Redmond and now, he had stopped at Harbin Clinic and was headed home. The back of his shirt was soaked from sweat because of the weather. One of the secretaries offered him bottled water and he sat back down and I couldn't help but wonder, had he just stopped there to rest before walking back home?
After 30 minutes, I was still waiting and this man was also. Someone called him to the window and said, "Someone is willing to take you home," and of course those words attracted the attention of those who were still in the waiting room. A few moments later the door opened and a lovely middle-aged woman who was dressed very nicely and most articulate with her words, gently touched this man's shoulder and asked if he could tell her where his home was. As they talked they moved toward the door. This lady, who appeared to be someone of great wealth, opened the door for this stranger and I watched them until they were no longer in sight.
Several people began to talk about feeling sorry for this man and why he could have not ridden the bus or called someone. I don't have the answers to those questions, but I do know two strangers met and a story of compassion began. Thank you to the lady who showed no bias to this man. Your actions did not go unnoticed.
"And now abideth faith, hope, charity, these three; but the greatest of these is charity." — 1 Corinthians 13:13