Reader asks for closer look at SPLOST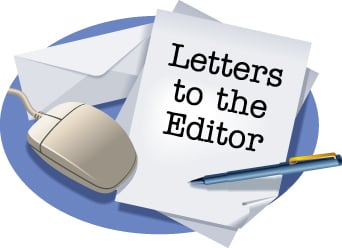 Greyson Oswalt-Smith is of the opinion that the $63.8 million SPLOST is a minuscule tax. He states the arguments for "vote no" are ill-founded and people should go before a special council.
A committee, handpicked by City and County Commissioners, was created to recommend the current $63.8 million project. This committee has finished meeting and there's no opportunity to go ask why:
1) There is an $8 million Ag Center with no memorandum of understandings signed by tenants that Carey Harris spoke of in his presentation. Floyd County Manager Jamie McCord stated facilities that he's visited require a yearly taxpayer subsidy of $450,000. Will all the produce actually be grown in Floyd County and not trucked in from Alabama? The stated purpose of this Ag Center is to help local farmers. The center has no business plan, private financial backing or land secured under option.
2) An $899,000 corporate hangar hasn't been privately funded. In 2008, a $300,000 Appalachian Regional Commission grant (your tax dollars) was secured to move utilities for such investments. It was billed as a much-needed project to attract private aviation businesses. In the nine years since, no aviation businesses have moved in.
3) State Mutual Stadium needs $2 million. This 2003 SPLOST project was promoted to be a self-sufficient operation. A stadium maintenance fund was established, to pay for maintenance and capital expenses. Parking and a percentage of ticket sales already go into the stadium maintenance fund for these expenses.
4) Public safety isn't prioritized and funded through taxes already collected.
The Chair and Vice Chair of the Floyd County Commission attended the SPLOST Committee meetings. Leadership and fiscal responsibility are sorely needed now more than ever. $63.8 million is not minuscule. SPLOST was not intended to replace property taxes and fund everyday government expenses. Vote no.