Protests Death with Dignity Act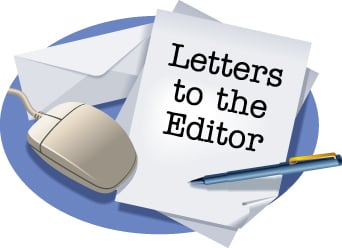 In response to the article "Information about the Death with Dignity Act" in the Rome News-Tribune on Jan. 31 by Calvin W. Burell Jr. and "Addressing Death with Dignity Act" by Joseph B. Gesing on Feb. 22, Mr. Burrell wants allowing terminally-ill adults to receive a prescription lethal medication to end their lives.
Mr. Gesing's response against it was very good, especially God's Commandment "Thou shalt not kill," and added to his, I have some other thoughts that might help people understand how extremely, grievously wrong this act would be.
Before I go on, I want to comment how very disappointed I was that no one else, especially some religious leaders of all faiths, didn't respond to the article.
First, we have the killing of the unborn, over 60 million of God's children since abortion was made legal Jan. 22, 1973.
Second, now they want the elderly to have a choice to do so.
Later on, will it be the disabled, then the special needs and perhaps those who aren't intelligent enough, etc., etc., etc.?
Only God has the absolute authority to say who lives and who dies.
Those people who want such laws are playing God, and they comment about the financial cost to the family, the insurance companies and hospice, and are putting money above God's creation of human lives, and some day may have the authority to allow your life to be ended whether you agree or not.
Fight against the legalization of the Death with Dignity Act or perhaps someday, no one will have control over their own lives or the lives of their loved ones.
About 70 years ago we were concerned about Russia destroying us, and a pastor said that we don't have to worry about Russia destroying us, we will destroy ourselves.
The Death with Dignity Act might be just another step towards that end.