LETTER TO THE EDITOR: Thank you Mrs. Culpepper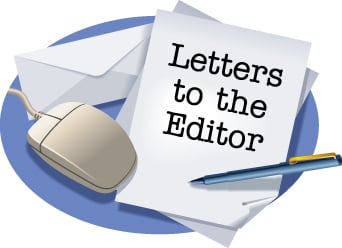 I wanted to extend some words of appreciation regarding one of your fine citizens, Mrs. Anne Culpepper, historian of the Myrtle Hill Cemetery. Anne was kind enough to come out on short notice this Memorial Day holiday weekend to greet and inform an interested group of Rome descendants who were visiting from all over the country.
We are all cousins, descendants and spouses of the Archer family from Brook Avenue in East Rome, who lived here in the 1910s. Our grandfather married a Georgia peach from Cordele, and they ended up migrating to Arkansas by way of Mississippi. Their descendants have scattered all over the country and came this Memorial Day weekend gathering from Seattle, Arkansas, Mississippi, Rhode Island and Alabama. Our intentions were to visit your historical society and the graves of our ancestors and lay appropriate flowers and prayers by their graves.
Unfortunately, the historical society was closed this weekend, and we thought we had struck out on researching our collective heritage. We found the wonderful online application for Myrtle Hill Cemetery and really enjoyed using that application. The great introductory video provided by Mrs. Culpepper gave us a possible source for further information. Since we were desperate to find the graves of our relatives among the 19,000+ buried there, we Googled Mrs. Culpepper and she was kind enough to come out on a few minutes' notice to help us find the grave­sites.
Beyond that, Anne was kind enough to help us find their home site in East Rome, which is no longer an existing street address. Mrs. Culpepper informed us of her memories of that location on the old Brook Avenue, which has apparently been paved over now.
Mrs. Culpepper could not have been nicer, and we know that she is probably counted among many nice Rome residents around, but we want you to know how much we appreciated her going above and beyond.
She refused any offers of compensation and the only meaningful thing we could do was to remind her neighbors here in Rome what a wonderful person Anne is. We are so thankful that she came to meet and inform us and that she was so extraordinarily hospitable.
Beyond this note, all we Rome descendants can do is pass on her fine courtesy in our own lives. When villagers help each other, neighbors and strangers, it makes for a better community. We can all learn from Anne's fine example. Thank you for letting her neighbors know how much we out of town descendants appreciate knowing a bit more about our heritage and reminding us that there are wonderful people like Anne all over our great country.