LETTER TO THE EDITOR: Thank you, Mayor Doss and Rome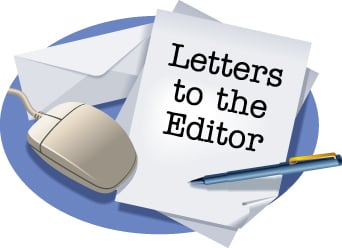 I would very much like to thank all of the kind, gracious and generous people in the city of Rome. I am one of 14 family members who evacuated to Rome from the southwest coast of Florida in advance of Hurricane Irma. We boarded up three homes then drove for 17 hours with all our pets to get to Rome. We had made reservations at the Fairbridge Inn Express, which is a pet-friendly hotel, well in advance. Unfortunately, when we arrived there the manager informed us that they had overbooked. However, they had made arrangements with the Ashwood Inn to provide us with five rooms.
The manager of the Fairbridge Inn told us the Ashwood Inn's nightly rate was higher and that she was going to pay the difference as their inability to accommodate us was the hotel's fault. I cannot say enough good things about the manager of the Fairbridge Inn. When we arrived at the Ashwood Inn we were received with open arms. The owners could not have been kinder or more gracious. They have done everything possible to make our stay comfortable.
The people we met throughout our stay in Rome have greeted us with concern, care, offers of hugs, prayers and kind words. The one kindness that stands out the most was the woman who came to our hotel with 10 pizzas. She didn't know our names, but she had heard that we had evacuated with 14 people and almost as many pets. Somehow she knew we were staying at the Ashwood Inn. She came to the Ashwood with her young son and asked the manager if there was a large family staying with them. She delivered the pizzas and left. We were so shocked and our minds so weary that we somehow failed to ask her name.
We would also like to express our appreciation to the staff at the emergency room at Redmond Regional Medical Center. Unfortunately, one member of our group needed medical attention. The staff at Redmond Medical Center treated her quickly, compassionately and effectively. She is recovering nicely. We took her prescription to Winslette Pharmacy to be filled. Once again, we were treated with efficiency, concern and care.
We will never think of Hurricane Irma without remembering the kindness of who brought us pizza and that of all the people we met and those who waited us in Walmart, Waffle House, Dollar Tree, Wins­lette Pharmacy and the ER staff at Redmond Regional Medical Center, etc.
With the sincerest and heartfelt gratitude,