LETTER TO THE EDITOR: Hoyt house: In response to 'historic' critiques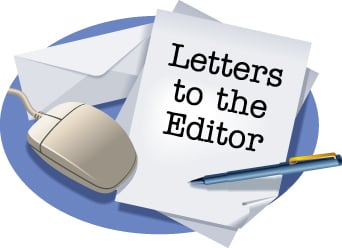 I am a Hoyt, not by blood but by marriage. I have been the wife of Wade Hoyt III for 48 years, so I think I qualify to call myself "family." And today, I speak as family.
For some reason, OUR home at 603 W. First St. has become the focus of an emotional and loud outcry against our family's right to make decisions about OUR property!
Our family has owned the house since 1867, when Col. Wade Cothran presented it to his daughter, Anna, as a wedding gift. No one other than a direct descendant of the Coth­ran/Hoyt family has ever owned the house. The house predates any Historical Preservation council. It predates the Rome City Commission. My father-in-law was born in that house. He died in that house. My husband was baptized in that house. And we have deep pockets filled with memories of that home. Both those memories and the house belong exclusively to our family.
However, much to our complete surprise, there are those who think they have a right to control what we do with OUR home, and prohibit the plans we have for the use of our property.
As we have attended several meetings already, the Rome Preservation committee and the City Commission, strangers have been allowed to come in off the streets and stand against our family, as if they have any authority whatsoever to say a word. Nasty comments have been slung at us for even considering to demolish the home that is falling in on itself. One citizen, whom we have never seen before in our life, and who has no idea at all what the house looks like, went so far as to say what we want to do is "CRIMINAL!" Another citizen voiced the idea that if we loved the old home so much, we would not have let it fall into a state of disrepair. Of course, he also had no attachment to the house, knew nothing about concerns within our family, or had ever been inside the home. So far not one of these protestors has ever been in the house. A representative of Downtown Development has twice refuted my description of the dilapidated state of OUR house, even in the face of photos taken of the exterior and the interior. I have spent 48 years within the walls of the house. She has never once entered it!
A letter from the city building inspector was sent to our family informing us that the house needed to be torn down. None of that mattered to those who think minding our business is their business.
Our family has presented a request to be removed from the "historical" district, which isn't historical. Those of you who know West First Street know there is not even one private family residence anywhere near us. We are bounded by the police station on one end of the block and the fire station on the other. The library is our next door neighbor. There is a law firm by the library, and we face the back parking lots of the city auditorium, the Historical Preservation office and a bank. There is absolutely NOTHING HISTORICAL close to us. The river is behind us and, but for the river, nothing historical is there.
What is so confusing to our family is why, all of a sudden, OUR house has become of such interest? Where was the outcry when the city tore down the historical homes next to us, our neighbors' homes, to build the library? Where is the concern for the historic structure that was leveled to build the fire station? The police station? No one protested when that happened, including the HPC. No one questioned its failure to uphold its own statement of purpose "to protect" our home from what the HPC ordinance refers to as "inappropriate" development that "does not reflect the general character of the neighborhood." The development was indeed inappropriate, and did not reflect the character of the existing neighborhood. An entire neighborhood of historical interest was demolished in a shocking silence of approval.
Apparently the ordinances regulating historic districts do not apply to the government. Only to private property owners. The city has created "an island" on which our private home is surrounded by structures which are in no way historical. There should be a clear definition of what constitutes a "historical district."
No one is confused that our lovely and renewed residential downtown streets are a historic district. That designation is reflected throughout every street. While the homes may well differ in style and size, each one is appropriate to what the HPC calls the "general character" surrounding it.
Broad Street is the lifeline of the district. Businesses that have stood in the same spot for generations are being given new coats of paint, and being renovated for a purpose that is different from the original. Yet, they still reflect the "general character" of the district.
However, many inconsistencies in the application of policy have occurred. There is an urgent need to address these inconsistencies and reconsider the existing policy.
Our petition to be removed from the designation of "historic district" is different in many ways.
There were no historic districts when Col. Wade Cothran built the house. I understand that if a person purchases a piece of property in what is now the historic district, they buy the property knowing that there are restrictive covenants in place regarding that property.
We did not purchase a piece of property in the historic district.
I also understand that if a piece of property is surrounded by historical homes, such as those in the downtown residential streets, that one cannot remove a home from the district to build a structure that is detrimental to the character and property value of the area that surrounds it.
Our home is not surrounded by any historical homes, nor buildings. Our home is surrounded by all non-historical structures. Where our home is should no longer be designated a historical district.
What our family plans to do with our property will in no way be a detriment to the city. Nor can it create an "island" since the area in which it stands is in no way historic. Our plan will increase the tax base for the city while restoring the original sense of community to West First Street and fill the vacuum of history that the city already created.
By the City Commission's refusal to acknowledge their inconsistencies in defining what determines a historical district, we are left with no options for our property but to renovate a structure that their own building inspector has said needs to be demolished. Renovation is cost prohibitive to our family, and that is not our desire. To demolish the house and rebuild would result only in a brand new single family dwelling with no historical significance. A single family dwelling is not our desire. Others want to live there with us.
The HPC will not consider our position and acknowledge that it is by their failure to live up to their own statements for their existence, that we are in the position we find ourselves. The City Commission has adopted policies and opinions that threaten to violate our Fifth Amendment rights by leaving us no reasonable use of our property. We are asking the City Commission to reassess the process by which districts are designated and drawn. It seems quite unreasonable that an area with no historical structures but for one, dilapidated house, would still be considered a historical district. It seems unreasonable to block the removal of a house from such a district when the removal will be so beneficial to the area. It is unreasonable to think that the label "historic" should include a district where there is nothing historic.
We appreciate reasonable preservation efforts to revitalize and renew the downtown district. My husband's law office is in the historic district. Downtown is where we are living now. And Wade and I, as well as Nat and Beth Hoyt, plan to live downtown for the rest of our years on the piece of property where our husbands grew up, where they rolled down the front yard in the grass, rode their bikes to Broad Street. Past history will be preserved as another Wade Cothran and Nathan Hoyt make their home on land that goes back to pre-Civil War days. Following in the early footsteps of Col. Wade Cothran, a member of the family will design and build the homes. The property we plan to develop will welcome others who appreciate the history of the place, want to live by the river, and weave their history with ours, reflecting a new and vibrant "present" history.
And perhaps, one day, another generation of Hoyts and those with whom they share their lives, will find this same old hill by the ever-winding river a place where they will live their lives and share new stories that in time, will become future chapters in the ever-growing history book of our beloved Rome!