LETTER TO THE EDITOR: Allocations for parking at courthouse need tweaking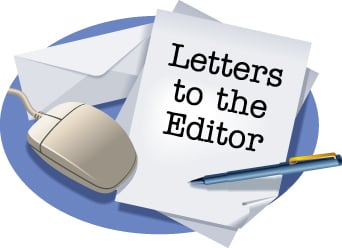 I read the recent letter to the editor regarding the lack of available parking at the courthouse with interest. I was not as observant as the gentleman that wrote the letter and when I went to renew my car tags I was hit with a $12 ticket for parking in a reserved space. I did not discern that the space I parked in was reserved as the writing on the asphalt was not clear in the bright sunshine. When I pointed the problem out to the gentleman who wrote the ticket, he said, "Yeah, that's what everybody says."
The numbers involved in parking spaces at the courthouse are as follows: 37 customer/public spaces, 29 county reserved spaces and 4 handicap spaces. I have no issue with the handicapped spaces, nor with the spaces for law enforcement or other officials. Where I do take issue is spaces D1-14. With the exception of one handicapped space, the entire row adjacent to the historic courthouse is reserved. Based on the cars that park in those spots they are not reserved for Floyd County vehicles, rather courthouse employees. I have observed no cars parked in these spaces with a government tag.
There is a reason employees of stores on Broad Street do not park in front of their place of employment. The owners are in the customer service business and want the customers to have easy access to their business. It is no different for the offices at the courthouse. The offices in these buildings are there to serve the citizens of Floyd County. There is a parking deck available on the other side of the Law Enforcement Center, and that is where they should be parking.
I would suggest the county manager's office rethink the parking situation at the courthouse. In the 2010 census there were 35,930 households in Floyd County that represented 96,317 people. I believe these citizens warrant a few more than the 37 available parking spaces.