LETTER TO THE EDITOR: Air travel from the ground … up!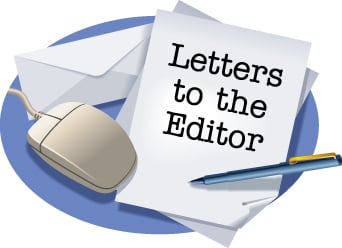 Tonight was an extremely busy night for air travel. It was both annoying and amusing, depending on where you are on the ground.
I sit on my long back porch and watch as they "hold" in the sky. They look like real bright stars, with seven points … lights. As the aircraft travel over, I have counted the lights … seven points.
One night I watched for almost two hours. An airplane was holding position, in a distance over Mr. Johnson's garage for about 30 minutes. Then it ascended, across the sky.
This process was repeated over and over, until the sky was full of aircraft. I went from one end of my porch to the other, watching. I was magnetized. The sky was luminous and beautiful.
I finally called my brother, Gary, who is an air traffic controller trainer in Oklahoma. He explained the procedure of airports. They send aircraft up to "hold" when they become overcrowded. Gary assured me that there was not anything to be alarmed about. I wasn't alarmed, I was awed!
We discussed landing, unloading and the use of international airports such as Hartsfield-Jackson in Atlanta. Jets use it (the holding pattern), and commercial airplanes when they have to. At other times, airplanes may be in the hangar for maintenance or safety checks.
Where I am on the ground, the thought just came to me. If auto emissions and electrical power contribute badly to global warming, what does air travel do? It's a thought to be weighed, isn't it?
Have a blessed night stargazing!