LETTER TO THE EDITOR: A 'thank you' for the dress code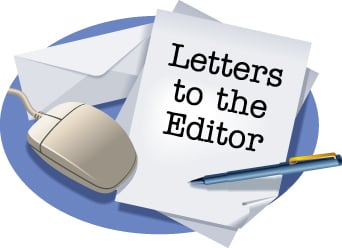 Thank you, Principal Eric Holland, for bringing decency back into Rome High School. Your dress code is long overdue.
Before I go on, I want to make it clear that I'm not judging or criticizing anyone. I'm just stating the facts, and giving readers my opinion.
When I was growing up, we didn't even think about criticizing our principal — like it or not, we obeyed without questioning them.
Coming back to decency, we didn't have a dress code because it wasn't necessary. To show our breasts (girls) or to show our underwear (boys), we would have been very embarrassed.
Most parents and some grandparents never grew up in a world of decency, except for some of their parents and churches' guidance. It all began over 60 years ago when our world began to crumble, along with families — the families are the foundation of the world, and when they crumble, the world crumbles.
People's ways have changed, but not God's. It is true, the way you dress tells people what type of person you are, just like what you watch on television, what you read, who your friends are, all that you think, do and say tell what type of person you are.
Again, thank you Principal Holland, for having a decent dress code and I hope that all schools would follow these dress codes, because that's the way they should be.