ELOST is needed for Floyd County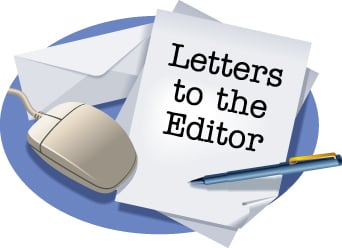 I'm a member of the Armuchee Community. My wife is a teacher at AES and my daughter attends AES.
Recently, I heard the best description of the ELOST. It's like a bowl of Chex Mix. There are parts of Chex Mix we like, and there are parts we don't like. However, we don't throw away the whole bowl if there's a piece we don't want. We can't throw the entire referendum out because of one or two things some may not want. It's a package. The package benefits every child in Rome City and Floyd County Schools.
I've heard questions about why PMS needs to be replaced and why AHS is being modernized. I've heard that there should be enough money in each school system's budget to build each school without ELOST. I've heard that all the other high schools in Floyd County were replaced, and Armuchee should be replaced too. I've heard, "there is too much waste in school system's budgets, and the school systems should cut their budgets to fund projects."
I'll start with school budgets. Many people are surprised when I tell them that a school system has control of roughly 10 percent of their actual revenues. Where does all the money go? The Federal and State governments have many unfunded mandates. Government can tell/demand a system to provide certain programs and services. After demanding a school system to provide those programs and services, the government can say, "you have to pay for our mandate." That's an unfunded mandate. Think about what is left after paying unfunded mandates/programs/services that are legally required. After those, FCS has to pay its regular expenses, programs, salaries, and benefits. There is a small percentage of money for additional items. School systems do have a capital outlay line item in their budget, but that is usually money kept for emergencies or maintenance issues that arise during the school year. Bottom-line, there is no magic pot of gold or vast hidden amounts in a school system budget.
Pepperell Middle School is the oldest school in Floyd County that has not undergone a major renovation. The school was built in the mid-1970s. If there is any doubt about PMS needing to be replaced, I encourage anyone to contact the Principal of PMS and ask for a tour. There is no band aid for PMS. The school needs to be replaced.
Armuchee High School is approaching 40 years old. Some people ask, "Why isn't Armuchee High School being replaced like the other high schools?" It's a matter of funding and logic. AHS was built for grades 6-12. Think about that for a minute. AHS currently houses grades 9-12. It was built for 6-12 over 40 years ago. New school construction is based on the student body size. If AHS was torn down, the new school would be about 40 percent smaller than the school currently is. In addition, the school would lose the large auditorium that is currently used by the entire community and each school in the community. The ELOST referendum proposes gutting the inside of the school. Nothing will stay but the brick walls.
Some people are still wondering why a new AHS isn't being built. Funding. The State of Georgia offers special funding for schools that are 40 years old. What does that mean for AHS? It means that there will be extra money for an entire campus renovation.
I remember the Pepperell High School ELOST. Pepperell community members told Armuchee, "Support us and one day we will support you." I was involved in the Model High School ELOST. Model Community members said, "Support us and one day we will support you." I was very involved in the Coosa High School ELOST. Coosa community members pledged, "support us and you will be the next ELOST." Here we are. It is ELOST V. A lot of promises, commitments and words were given over the years. The Armuchee Community shook hands and took people at their word. Armuchee worked hard for other communities to have their schools replaced. Now it is Armuchee's turn.