Crossing intersections causes major problems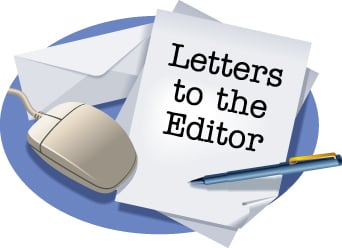 How many more people must be injured or killed at the intersection of Black's Bluff Road SW and Ga. Loop 1? The recently installed yellow flashing lights are a warning for those drivers unfamiliar with this dangerous intersection, but do nothing to solve the fundamental problem, engineering design flaws that GDOT allowed during construction.
Vehicles heading west on Black's Bluff Road cannot see oncoming traffic on Ga. Loop 1 approaching from the Coosa River bridge and headed toward U.S. 27 until those vehicles are almost at the intersection traveling at 60 mph or more. There are two reasons for this. The Black's Bluff traffic is approaching from a lower elevation that makes it difficult to see to the right. The Ga. Loop 1 traffic has a dip in the road before climbing a small hill to the intersection. The hill hides the oncoming traffic until it is quite close. Traffic crossing the loop must accelerate from a complete stop, not allowing time to gain speed to quickly cross the four lanes. This is further complicated by vehicles pulling boats, a common occurrence for people headed to the lake.
Unfortunately, I speak from personal experience, having had a near miss with a pickup truck as I was crossing the loop going west, as careful as I tried to be. I also have witnessed the aftermath of several accidents. When heading into the setting sun, it is particularly difficult to see due to the glare. It is actually safer to cross the loop at night when the headlights of approaching traffic are clearly visible!
What is the solution to this problematic intersection? Lowering the speed limit for loop traffic approaching this intersection would definitely help prevent accidents. A 4-way stop is impractical but could also solve the problem. How can we make this a safer intersection?
Editor's note: Good news! The county is working with the GDOT on a solution. Please see the May 10 article on page A1 of Rome News-Tribune: Fix on tap for Black's Bluff bypass crossing." The article describes a new type of intersection the GDOT is proposing to help with dangerous crossings such as this.