Approves of SPLOST river development proposals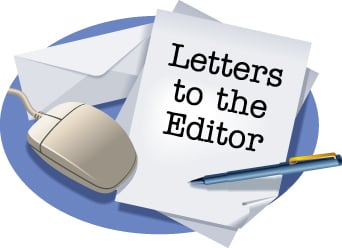 For those who haven't been paying attention, Rome's rivers are now a destination. You can't drive down Turner McCall or Shorter Avenue without seeing a canoe or kayak strapped to a car.
Many are Floyd Countians like you and me enjoying the rivers in our own backyard. Others are visitors, purchasing gas at convenience stores, drinks and snacks at Kroger and then dining out at Schroeder's or one of Rome's other eateries.
That car-toting-canoe is the economic equivalent of a logging truck loaded with pine headed for International Paper.
Just ask the people at Dunham's sports at Mount Berry Square Mall who are selling kayaks like hotcakes, or James Lossick at Cedar Creek Park in Cave Spring. There, Floyd Countians support one of the largest independent retailers of canoes and kayaks in Georgia. Or Rick Dempsey, owner of River Ratz, who for two seasons now has rented kayaks and tubes to those seeking fun on the Etowah.
The proposed SPLOST package up for a vote on Nov. 7 includes $3.6 million to further develop our rivers. This public investment will include new boat launches on our rivers, boat-in-only campsites, a community boathouse in South Rome and improvements to the Rome-Floyd ECO River Education Center.
We know the benefits of new boat launches. Over the past five years, Bartow County and Cartersville have built four new river access points. What was once a lightly-used Etowah River has become a tourist destination and a recreational amenity for local residents. It supports a thriving canoe/kayak/tube rental business in Euharlee Creek Outfitters. Businesses in Bartow love the Etowah River Water Trail.
Boat-in-only campsites are something new to Georgia, but along Florida's Suwanee River, these boat-in-only campsites are so popular that reservations are usually required. These campsites include screened camping platforms, flush toilets and even electricity.
The Etowah, Oostanaula and Coosa are every bit as worthy of these type amenities as the Suwanee.
I have traveled thousands of miles on Georgia rivers during the past 20 years, and each year lead multi-day paddle trips with Georgia River Network in which hundreds of paddling enthusiasts from across Georgia — and the country — participate. I can assure you that these paddlers are looking for places where they can conveniently plan overnight water adventures, and in Georgia, places to do that are few and far between.
By investing in these facilities now, our community can put Rome and Floyd County on the map as a river destination, and in doing so, we'll provide ourselves with new ways to enjoy what is our community's greatest natural resources — our rivers.
Vote YES on SPLOST Nov. 7