GUEST EDITORIAL: Tybee right to limit public drinking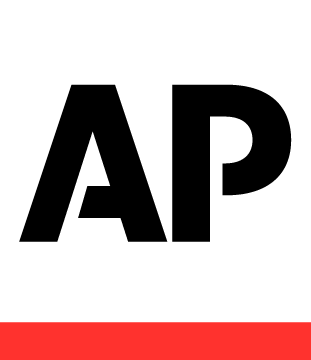 Tybee Island officials are right to want to shed the reputation as a wide-open beach town that caters to a heavy-drinking, rowdy and occasionally lawless spring break crowd.
Tybee's City Council said it wants to put a measure in place that will restrict the public consumption of alcohol. Officials said the goal is to deter college students and other young adults from making Tybee their spring party destination. On select weekends over the past several years, the seaside community had to contend with rowdy behavior, the discharge of firearms, heavy traffic, mounds of trash left on the beach and an islandwide parking crunch as college-aged adults descended on Tybee for spring break and Orange Crush.
City officials have had their sights set on restricting alcohol since last year, when an ad hoc committee recommended a ban on open-air consumption as a way of curbing the bad behavior.
With the spring break season approaching, officials on Tybee Island are working to get measures in place that will restrict public consumption of alcohol.
Tybee officials are right to want to get in front of this issue for public safety reasons. Tybee is a relatively small community with limited resources to protect the public during spring break. The town also markets itself as a family-friendly beach town, and under-aged drinking and open use of illegal drugs detracts from Tybee's public relations effort.
What's more, there's little evidence that the spring break crowd contributes much to the island's overall economy. Indeed, given the added costs of overtime for police and public works employees, it's possible that Tybee may actually lose money.
"Bottom line is, we don't want Tybee to become a spring break destination," Mayor Jason Buelterman said last Thursday. "I've said this publicly, and I'll say it again. We've got to stop Orange Crush, because we're more than anything protecting those kids who are out here. It is horrible to have thousands of kids with no activities and no supervision."
Yes, it is horrible. And Tybee officials should not be expected to play everyone's parent or chaperone. One of the big problems with Orange Crush has been the lack of organization and sponsorship. This event began as an impromptu spring break gathering, spread largely by word of mouth, of college students who attend historically black colleges and universities in the Southeast. But after some troublemakers, who were not students, ruined the some past Orange Crush events, colleges like Savannah State University smartly disavowed any link to these activities. In short, no one wanted to take responsibly, or assume liability, if a spring-breaker or anyone got hurt.
In effect, it's the city of Tybee Island that has been left holding the bag. That's something Tybee officials rightly don't want.
Tybee is now in the same boat with other seaside communities that are rolling out the unwelcome mats for spring breakers, concluding that these young crowds are more trouble than they're worth. Other cities that have taken this tack, with varying degrees of success, are Panama City Beach, Florida, Daytona Beach, Florida, and Myrtle Beach, South Carolina.
Tybee is right to want to crack down on irresponsible young beach-goers who lack self-control, if only to protect the spring-breakers from themselves.