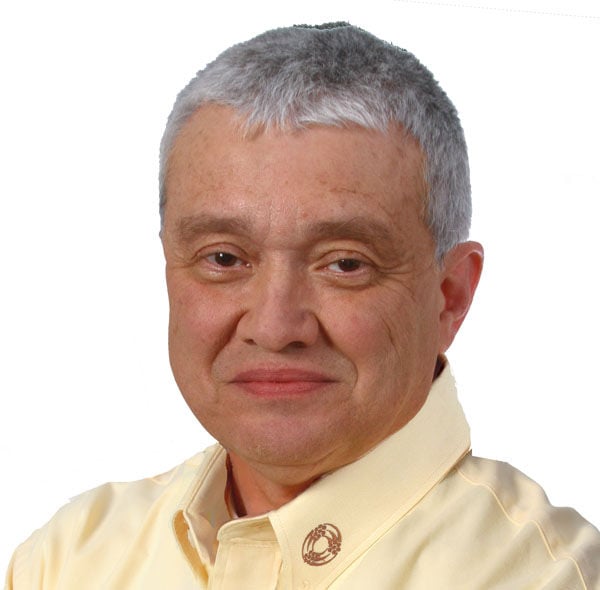 The sound became too loud to ignore and finally brought my head up. They passed directly overhead.
Maybe it was the closeness that stimulated my imagination. Maybe it was the magical sound of wind through slotted wings that brought back some old-time feeling, or perhaps it was the sheer volume of their cry.
For whatever reason, I realized, suddenly, that the birds were beautiful and their passing haunting. I found this thought strange and disquietingly sad because like most people, I get to ignore Canada geese every day.
This wasn't always true. Once even the rumor of distant honks would stop me in my tracks and draw my eyes to the sky. A wedged flock passing overhead would cause people on street corners to pause in their hurry and swap nods and smiles as if something special had been shared.
One of Aldo Leopold's greatest passages was inspired by that beautiful sound.
"And in the night. When the cries of wild geese would slip through open windows and pry you from sleep. Don't you remember how that sound beat a resonate tattoo on the place that lies just below the ribs — the place where human longing is stored? Don't you feel your soul spread its wings and join the passage birds in spirit? Wasn't that the way it was?"
Before game management engineers staged a spectacular goose population boom? Before agricultural practices produced a bounty of grain to fuel wintering flocks? Before a landscaping trend that turned forest into habitat equivalent to affordable housing for Canada geese came to dominate the land?
Before geese became the bane of golfers, a blight on corporate lawns, and so numerous that refuges can't even give the birds away? Before one of the most magical sounds in the world, the sound of Canada geese, was diminished by repetition and volume?
I feel like I do when in an elevator and I hear some tune that I really liked the first eighty or ninety times I heard it but can't stand now.
I feel like Midas, surrounded by gold, who wants only to savor, once again, the remembered taste of wine on his tongue.
I want to be pried from sleep by the cry — slipping through the window — of geese. I want to feel the dimly remembered hunger for things not yet been, experience the wings-wide reach for the far horizon and whatever fortune lies there for the taking.
But if I can't have these things because there is not enough magic left in the world or because the having has dulled the longing, then I will settle for this: that every once in a while, a flock of geese will pass close enough to cut through the commonplace and turn my head so that I will see them and say, "They are beautiful."
Rome native Stanley Tate sits on the Berry College Board of Visitors. He retired as executive vice president and chief environmental officer of Southwire and now writes a nature column that appears in several Georgia newspapers. Readers may write him athenryt@bellsouth.net.