Trump's choice of words: Throwing gasoline on a fire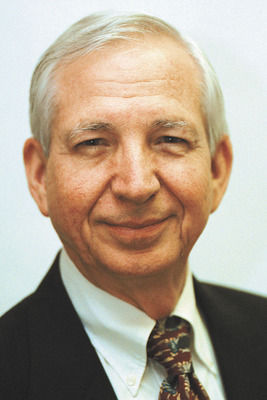 President Trump recklessly threw gasoline on a small fire and turned it into a firestorm with his verbal assault on pro football players for kneeling or sitting during the national anthem as a form of protest over social justice issues.
The president's concern that the protests are disrespectful to the flag is one thing, and no doubt most Americans share that concern. His choice of words in condemning the players, however, is quite another thing. So was his choice of time and place — a rally in Alabama supporting U.S. Sen. Luther Strange, an appointee who, incidentally, lost the election Tuesday despite the president's backing.
At the rally, Trump lashed out at the offending NFL players with this firebomb (abbreviated for our family newspaper): "Wouldn't you love to see one of these NFL owners, when somebody disrespects our flag, to say, 'Get that son of a b—h off the field right now. Out! He's fired. He's fired.'"
Disrespect or not, there is absolutely no justification for the president of the United States especially — or anyone else — using such an ugly and demeaning uber-insult in referring to fellow citizens even for an offensive act which, despite being offensive, is not illegal or even civil disobedience. Where I come from, the words used by the president were fighting words for any self-respecting person.
The predictable reaction to Trump's insult was an angry backlash from NFL players and other pro sports players who had not been taking part in the protests but galvanized immediately in protesting what the president said, particularly his choice of words. So NFL teams, with some exceptions, joined in "taking a knee" before Sunday games.
Trump has followed up by calling on fans to boycott the games unless the league fires or suspends offending players and calling on the NFL to "set a rule that you can't kneel during our national anthem." His comments, he said, had "really caught on," and that he had said "what millions of Americans were thinking." No doubt, but with epithet deleted.
This form of protest began in August 2016 when Colin Kaepernick, then quarterback for the San Francisco 49ers, "took a knee" during the national anthem. Afterward in an interview with NFL Media, he said: "I am not going to stand up to show pride in a flag for a country that oppresses black people and people of color. To me, this is bigger than football and it would be selfish on my part to look the other way. There are bodies in the street and people getting paid leave and getting away with murder."
Kaepernick's protest spread around the pro sports world. Now a relevant question is: what has the protesting accomplished? It has touched off a lot of resentment and anger from fans — as well as the president. And Trump's campaign to stop the protests during the playing of "The Star-Spangled Banner" has focused a lot of attention on the protests, not only by the fans and the public at large but by sponsors who fork over millions of dollars to the NFL and other pro sports leagues to keep the owners and many of the players wealthy.
If enough fans get fed up with the mixing of protests with football and start boycotting games in any appreciable numbers, that could force some change in favor of showing due respect for the flag. Maybe so. Maybe something good will come out of all the furor. Maybe not.
There's no question that the protesters have the right under our laws to exercise freedom of speech in this way. But just because something is allowed by law doesn't mean it is a good idea; and "taking a knee" during the anthem is not a good idea, in my view. There has to be a better way to make the point — and gain support instead of opposition.
Likewise, the president has freedom of speech to use bad language, but that doesn't mean it's a good idea by any stretch. He has said the Bible is his favorite book, that he is a "big believer in the Bible" and that he "loves the Bible." If so, he needs to read some relevant verses such as Titus 2:3 (ESV) which enjoins: "to speak evil of no one, to avoid quarreling, to be gentle, and to show perfect courtesy toward all people."
Columnist Don McKee is the editorial page writer for the Rome News-Tribune.