Traveling across America — Journey's end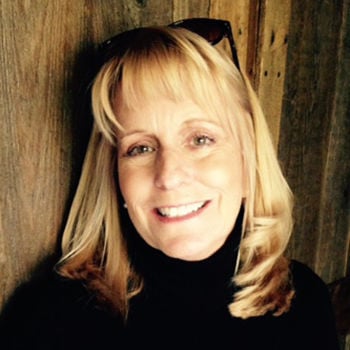 After a long day of driving, we finally made it to our next planned destination, Spearfish, South Dakota. I found this free attraction quite by accident and what a fantastic surprise it was. There is a city campground right across the street which sits along the edge of a large creek, housing an active hydroelectric power plant built in the early 1920s for use at the fish hatchery. There is a large parking lot across from the city park/campground which fits large RVs, so we checked out of the campsite early and pulled into the parking lot, still only to have a short walk through the gates of the D.C. Booth Historic National Fish Hatchery.
The power plant provided power to the home of Superintendent D.C. Booth, the first ever home in South Dakota to have steam heat and electricity. They also shared this power plant with the gold mine in nearby Lead, South Dakota. Mr. Booth lived in the pristine, three-story home for 30 years on the property while employed as superintendent. I thought this location strange for a hatchery endeavor, but the water temperature and low-lying brush provided an ideal environment for the different types of trout that they planned on stocking in waterways nearby as well as in neighboring states. The planting of a non-native fish was necessary because the Indians and first locals to the area decimated the population of fish in all the streams and lakes, so the government decided to embark on this fishy project to support the thousands of new homesteaders. Trout were not native to the area at all, but the then Department of Fish and Game had hopes that several species of trout would survive and thrive in the area. Thus the fish hatchery was born.
A fun fact: 72 million fish were deposited into nearby streams and lakes over a span of 40 years. A specially-designed railcar carried these tiny troutlings over 8 million miles to their final homes during that time. The hatchery also created and built a unique boat, named the "Yellowstone Boat no. 39," to transport the precious cargo to the lake of the same name and also used it to collect trout eggs to incubate at the hatchery in wooden troughs. This historic facility was home to an ice house to keep the fish food from spoiling, includes nature trails, railcar exhibit, a museum and underwater viewing windows for brown, rainbow and cutthroat trout. Most of these fish are over eight years old, over 15 pounds and looked old and raggedy. Who would have thought that trout have such a fascinating history and that so much effort went into their introduction and preservation?
The next stop was at the Little Bighorn Battlefield National Monument, an expensive ($25 per vehicle) but humbling and melancholy place. We learned so much more than what is offered in most history books. We finally understood all about this doomed and horrific mission, given to George Custer on June 25, 1876. All 262 soldiers died. The Lakota, Cheyenne and Arapaho Indians prevailed. After Custer's defeat, Sitting Bull and his people fled to Canada. In 1881, Sitting Bull returned to the United States to surrender and was soon killed by Indian police on the Standing Rock Reservation in South Dakota on Dec. 15, 1890. I thought his death was tragic yet heroic, as Sitting Bull was trying to make things right between their tribes and the United States. Custer's wife never remarried but moved to New York to spend the rest of her life educating Americans about the Indians and their disappearing way of life.
Our next stop was Yellowstone National Park, where we celebrated our 26th anniversary at Mammoth Spring Campground. Travel tip: purchase a book called "Adventures on America's Public Lands," in which you can find all the free camping spots throughout the United States. It was in one of the spots we found on the Yellowstone River the night before we entered the park that we enjoyed the company of a Belgian diplomat and his family, the best part of this trip. The park was too crowded and we found drivers to be impatient and rude. This was our third time in this beautiful park, but we had decided that it will be our last. While driving through the park we saw a black bear and her cub up close and personal, a moose, bighorn sheep, bison, Pronghorn sheep and a bald eagle. The most bizarre sight was a mother propping up her infant with an overlarge hat sitting only 20 yards from a grazing bison — nuts!
Our last stop before embracing family was in Wallace, Idaho. This is the site of the movie "Dante's Peak" (which we loved) so we stopped to see what it was like. This "Norman Rockwell" community offers much to travelers with their year-round festivals, kind residents and beautiful surroundings. In the middle of Main Street, a man-hole cover embedded along with a large sign is designated "the Center of the Universe." This came to be not because it actually is, but because several inebriated gentlemen stood on that very spot and declared it so. The town was then sued by the Environmental Protection Agency. Wallace prevailed as the EPA could not prove that it wasn't the center of the universe, so the designation remains. We all decided that most folks believe that "the Center of the Universe" is where they are at any given moment, right?
This marks the end of our journey across America. After spending time with the family, dining outside with the deer, sightseeing and helping the family adjust to the loss of our patriarch, we are getting ready to travel back home via a different route. Write more later!