Traveling across America - Part Two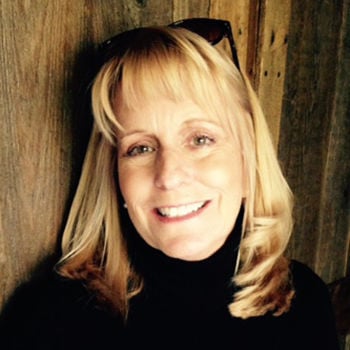 We cruised along part of the nostalgic 2,500 mile-highway called Route 66 in Missouri, so aptly named the "mother road" by John Steinbeck, delivering me to the grave site of my long lost hero, Ronald Solomon. This famous road turned 92 this year and it isn't aging gracefully. There is much evidence of disuse and disrepair, and not much appears to be living along this byway.
This famous roadway brought me to my knees at my biological father's grave marker at the Springfield National Military Cemetery. His marker was set just inside the ominous gates in the first row, third over. These cold, white marble stones were much smaller and closer together, stated their name, rank, and date of their demise. I took some solace in seeing that he was in the front — the front is where heroes should rest. I said a quiet prayer and goodbye, wrapped my hands around the cold marble, took a picture and got back onto Route 66.
Heading north through Springfield, we passed by a historic bar on the route, as did, most likely, my husband's great-grandfather as he peddled by on his bicycle. He and his brother decided to take Route 66 all the way to Los Angeles, California, from whence my husband's family line started. Here's a fun fact: A Springfield, Missouri entrepreneur, John Woodruff, mapped out Route 66's diagonal course based on existing trails blazed by Native Americans, explorers and soldiers. It is not the first of its kind in mileage but was the shortest, most temperate year-round stretch between the Midwest and the West Coast.
We stayed in several Walmart parking lots for the night as we weaved our way towards South Dakota, by far the most beautiful and intriguing state that we have encountered thus far. After dealing with a temperamental truck turbo for several days that only allowed us to drive 10 – 50 miles at a time before breaking down again, we arrived at our next and most bizarre stop, the World's Only Corn Palace in Mitchell, South Dakota. This auditorium is famous for its massive, colorful murals that cover the entire face of the building, which is made up of 13 shades of colored corn cobs. Inside we found a myriad of Corn Palace souvenirs offering every possible type of trinket dealing with the sweet yellow stuff. Replicas of Indian art honoring the town's first inhabitants, the Native American tribe known as the pre-Mandan, were also available. It takes roughly 275,000 ears of corn to bring these odd but evocative murals to life. The most significant part of this stop was in the meeting of our first kinsman, another Georgian, a retired teacher from Columbus on her way to visit relatives. Later, we met another couple in Wind Cave National Park from Macon. It is such a small world!
Heading further west on Highway 90 we saw a huge statue, "Dignity of the Earth and Sky," overlooking the Missouri River next to the visitor's center in Chamberlain, South Dakota. These centers are a wealth of information, and we usually stop at each one as we enter each state. The 100-foot metallic likeness of Sacagawea, the daughter of a Shoshone Indian chief, was a beautiful and stirring tribute to the assistance she provided with her interpretive skills for America's first western explorers, Lewis and Clark, as they mapped out their famous trail. She bravely helped these strangers even after being captured and sold to a French-Canadian fur trapper at the age 12, a gentle reminder to folks that women were and continue to be a vital part of discovery and transformation in our past and present.
From that stop, we headed to the Minuteman Missile National Historic Site, a National Park for the Cold War, before entering the Badlands National Park, our next overnight stop. The Army Corps of Engineers built 15 underground Minuteman missile launch control centers in the early 1960s. I was awestruck for the first time at how close we all came to nuclear war and how different life was while the history of the Cold War unfolded. I was busy being born and didn't pay attention well in history class. I learned how my parents lived with the crippling fear and threat of nuclear war which transformed the lives of all Americans for years to come. I sat in the very chair used by weary personnel to monitor our airways while they waited for the unthinkable command, to launch those missiles if there was a nuclear attack. I was awestruck at the thought of two Air Force officers who worked 24-hour shifts at that station until President Bush relieved them in 1994.
Our next stop was the breathtaking Badlands National Park. Some folks think it desolate and drab, but is a very sacred place and significant in the world of geology. Consisting of 244,000 acres of wilderness and vital resources, 50 percent of Badlands National Park is co-managed with the Oglala Lakota Nation. The park was born, once again, when the War Department took 341,725 acres from the Pine Ridge Indian Reservation to establish a bombing range for training during World War II. In 1976, the Oglala Lakota Sioux Tribe granted an easement to manage some of these old lands, which would later become designated as part of Badlands National Monument, and then Congress re-designated the area in 1978 as Badlands National Park. Here is another fun fact for you: This park is considered one of the world's most abundant mammal fossil beds and home to one of the world's rarest mammals, the black-footed ferret.
My visit here has just begun and I found myself in awe and wanting to learn everything about this enchanting park. Well, I have so much more to tell you that I will have to include it in my next article, as once again, I am limited to so many words in hopes of bringing you a small piece of our magnificent America.