The Mill Village's rolling store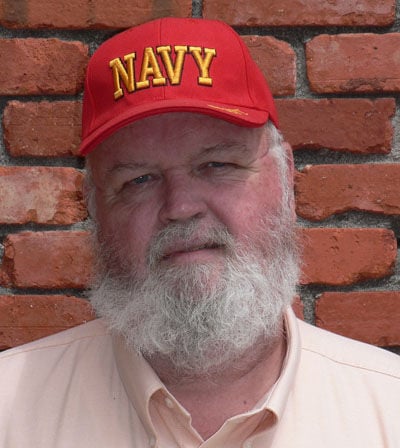 Editor's note: Mike Ragland offers this classic column while he takes a break this week.
Seems like the more history we read the more we can learn about traveling peddlers, anywhere in our country. Most were legitimate, but there were the "snake oil" salesmen who had a bottle of "Doctor Feelgood" that cured most anything. Many of those used an entertainment act of some sort to draw a crowd, and it usually worked or they couldn't have stayed in business.
Let's talk a minute about the legitimate ones that traveled the back roads of the south. Shortly after the Civil War they began to be prevalent throughout the land. They would load the wagon down with needles, thread, cloth, thimbles, iron cookware and anything they thought they could sell to the farmer's wives out in the woods. The men all worked from daylight till after dark trying to scratch out a living, and so did the women. Nobody had time to take a couple days off to hitch up a mule and wagon and drive to the nearest settlement.
Then the cotton mill came to town and villages sprang up everywhere, readymade for the "rolling store." The women were already accustomed to trading from a wagon and now it saved them time from walking to a company store. They had a loaded day and even an hour or two saved was needed.
I can tell you from experience the village kids loved them. In Lindale we had two, not in wagons but pickup trucks. Miss Bobo and Miss Crece Pullen would pull to the curb in the middle of the block and toot the horn. The whole block of housewives would come to see what fresh vegetables, butter or eggs she might have, and the price.
The kids were after a "Co-Cola," Double Cola, NuGrape or Nehi. Plus there was always a Hershey bar or some Bazooka bubble gum. Maybe today we get candy cigarettes and smoke on them awhile before eating, or the wax coke bottles, where we bite off the end, drink the contents and chew the wax. All we had to do was get a nickel out of grandma, or maybe a dime. I would think these rolling store ladies made a decent living.
In the mills it wasn't much different. The men either packed a lunch, or would spend a few pennies on the "dope wagon" that came around on all three shifts. Most soft drinks were referred to as "dopes." When they first came out, there may have been a small cocaine extract in them. The soft drinks were the number one item for sale, thus it was called a dope wagon.
Lindale got worried about the health of their employees in the late 1940s, or about union representatives passing out flyers. They changed the working hours and opened a cafeteria, giving employees 30 minutes to eat. My mother worked the second shift, so Dad and I met her for many a meal on her off time. I can tell you it was delicious food, but they stopped it after ten years or so and went to a dope wagon traveling through the mill.
I have a friend that worked at Anchor Duck and he said they did the same thing. When I went to work in 1961 in the number three weave shop, the dope wagons were history and we had machines. I mean all kinds of machines. There was coffee, soft drinks, sandwiches and my favorite was a machine that carried hot soup. It was good soup and definitely hot. My dad and the older folks were still mad because they stopped the wagon, but the younger guys were happy with the age of machines.
I bet the Shannon folks are thinking right about now that I forgot about them. Not on your life. You had a famous dope wagon.
W.B. and Fannie McFry moved from Spring Garden, Alabama, to Pinson Road in 1935. They purchased a small farm and opened a country store on the side of their house. Mrs. McFry operated the store while W.B. did farm work.
Mr. McFry decided to broaden their business by taking the merchandise to the customer. He experimented with a small wagon, but just couldn't get enough supplies in it and kept running out. Also, his mule Kate was getting old. He built a bigger wagon and purchased a horse from Charlie Gaines that he named Doc. Doc pulled with Kate till he got trained, then she was put out to pasture.
McFry sold pain relievers (Goody's, B.C. and Stanback), loaf bread, candy, Moon Pies and sewing notions, plus all kinds of soft drinks of the day. He made the rounds of the mill village three times a week. During a rest stop for Doc, he would give him a Coca-Cola and thrill the children as they watched the horse chug-a-lug the drink. At the end of the route, McFry would get off and send Doc on alone. He would back the wagon into a driveway, turning it around and come pick McFry up. One of his stops was near the mill gate at shift changing, where workers going in or getting off would stop and visit. It was a good place to meet friends.
W.B. McFry ran his "rolling store" until 1960, when he retired at age 73. Like the others, Shannon Mill ran an inside-the-plant dope wagon, but McFry's horse drawn wagon has forever burned memories into the minds of kids who grew up in the village and are old enough to remember it, just like Miss Bobo and Miss Crece in Lindale.
For those of us getting long in the tooth, things like rolling stores bring back pleasant memories. Life wasn't always easy when we were kids, just like it isn't for today's youth, but we choose to remember those things that were and welcome them.
Mike Ragland is a former Cave Spring city councilman and a retired Rome police major. His most recent book is "Living with Lucy." Readers may contact him at mrag@bellsouth.net or mikeragland.com.