The year was 1954. Siblings Barbara Jean and Earl were determined not to lose their Christmas spirit. Their father, Robert Barrett, sick and unable to work with a back injury, was in the Georgia Baptist Hospital of Atlanta. With their mother Joyce tending to their father at the hospital, this left Barbara Jean at home on the farm to look after her younger brothers, Earl, Bobby and two-year-old Rickey. Barbara Jean was responsible in caring for all the boys.
Christmas was coming soon, so the children thought up of a plan. They would cut down every cedar tree they could through their pasture for Christmas trees. Earl knew they had to work fast, so as soon as breakfast was over they wrapped up in their coats and carried through their plan. Earl would use his hand saw and Barbara would hold each tree up steadily until it was cut.
At the end of their extra-long driveway was the perfect place to set up their Christmas tree stand. One by one they carried over one hundred little cedar trees to the end of the driveway. Bobby, even as young as he was, has memories of the trees being carried up to the road to sell.
The business was doing so well that Barbara would sometimes sell up to three at a time. During this, Earl would go back down through the field to replenish their supply. By day's end, the new Barrett Christmas Tree Stand was the talk of the community.
When their mother and father returned home from the hospital, quite the surprise awaited them. In their home was a decorated Christmas tree! Barbara and Earl had made enough money from their tree sales so that they could buy the whole family's food and presents. It was a Christmas miracle for the Barretts on that year so long ago. Even today, a ride by their former farmland at the intersection of Ga. 53 and Ga. 140 will reveal a field scattered with cedar Christmas trees.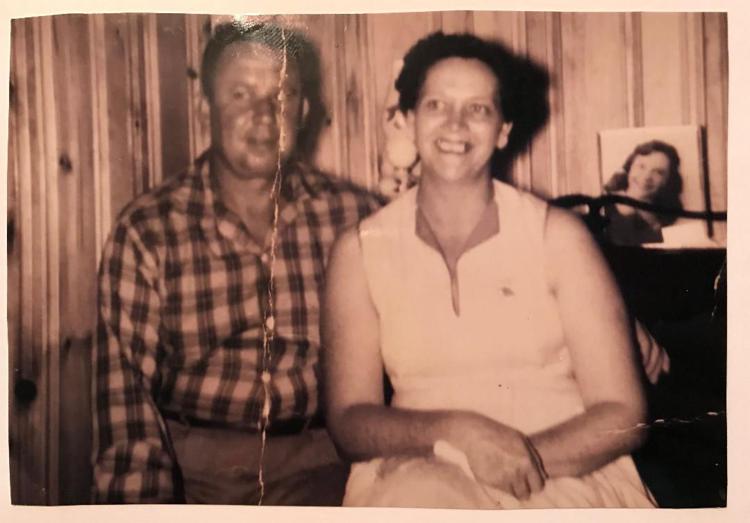 A little about the Barretts
Robert passed away in 1971, daughter Barbara Jean passed away in 2008 and mother Joyce passed away in 2010. The family is smaller now, but even closer, and they hold on to each other with special thoughts and prayers. Uncle Lamar and the Barrett brothers still live close by each other.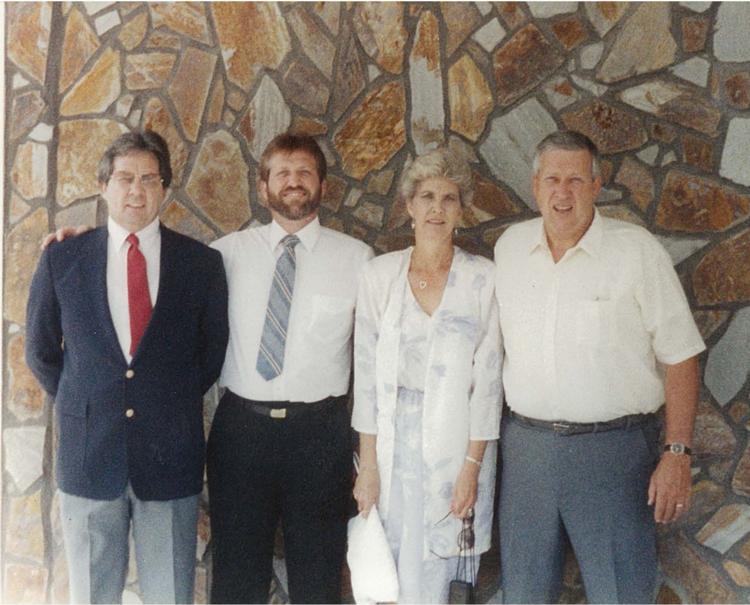 This story is dedicated to "baby Rickey." He was too young to remember when the Christmas miracle in their family happened that year, but these years have found him carrying on the same care, devotion and concern for his brothers and family. It's Rickey these days that cares for his older brothers. He doesn't have to be asked to come, he just comes to help. He goes from Earl's home to Bobby's to see what he can do to help them. He does their yard work and he is always there for them at hospital stays.
I got to thinking maybe I should share with you another layer of nostalgia and Christmas giving to this story. The farm has since been sold. Just a few years ago the owner let my mother Virginia (Earl's wife) and I walk through the sweet home place before it was torn down. As we stood in the small den we were reminded of many family gatherings and we could picture the annual cedar Christmas tree cut fresh from the field tucked snugly in the corner. We were allowed to salvage a couple of planks of the cedar paneling from the walls of the den. These very walls are in the background of the picture submitted of Robert and Joyce. The Christmas gifts that the Barrett siblings and all the grandchildren are receiving this year are signs made of our home place walls featuring the word "peace."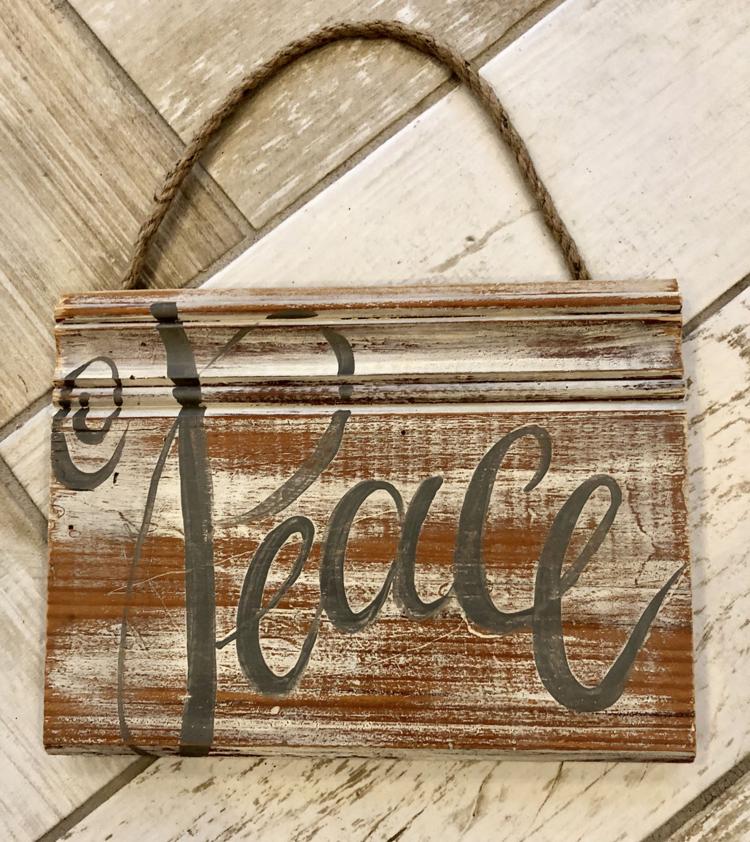 Carla Grogan, granddaughter of Robert and Joyce Barrett, shares this special Christmas memory of her family.