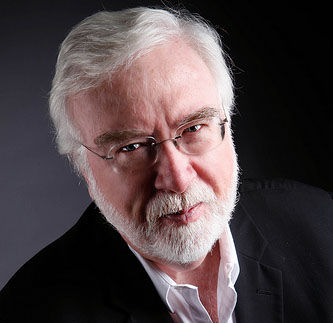 In the mid 1980s I moved to Rome from a rural Georgia mountain town where I taught college music.
I met my longtime friend and fellow music maker, Robert Sims, the summer before classes began at Berry College. Bonding through guitar playing, Robert became my ambassador to a new hometown.
Robert took me to DiPrima's Steakhouse, now a shoe store (no jokes about steaks having the consistency of shoe leather, now!). Readers, the mixed salad, heavy on mozzarella and garlic salt, and the hamburger steak smothered in onions was a taste of America. The ambiance was vintage highway joint complete with the creak of plastic covers on the old-fashioned café booths and the sheen of the linoleum floor. Why was this classic American café ever closed?
Look now at the area above Berry where DiPrima's rested. Every chain restaurant one can think of, bathed in neon and festooned with corporate approved theme designs, lies in ambush on either side of Highway 27.
Back then, north Rome just above Berry had a less than stellar reputation. Legendary beer halls stared across the highway from each other. I will never forget a former student who fell backwards out of an open window while playing pool under the influence. No names, please.
Who can forget Broad Street's class restaurant in the corner bank building conceived and executed by Piero Barba? It was called Tiberio. The bartender there was one of my tenors who went on to distinguish himself with both The Atlanta Opera and The Atlanta Symphony Chorus.
I can still taste the crisp calamari and delicious rich red wine served at the bar while listening to tall tales and juicy running commentaries on the locals who filled nearby tables. Like Rick in Casablanca, Piero ruled the place from a corner seat at the bar.
A few treasured friends, including Don and Suzanne Black, and I celebrated my English agent Tony Goodchild's wedding anniversary (with his delightful English bride, Harmony) at Tiberio. We all wore tuxedos and formal dress and celebrated with a custom menu and champagne.
Now, of course, La Scala is up the street on Broad, and the old location is home to a Mexican restaurant.
One might be incredulous, but one of the best lunches in Floyd County used to be at the grill at what is now called Georgia Highlands College. Then Floyd College boasted a lunch opportunity featuring crunchy fried chicken, fresh vegetables and sweet tea. I often drove from Berry College to the Floyd College campus just for lunch, and somehow I made it back for my one o'clock concert choir rehearsal at the Berry Chapel.
Usually packed with students and faculty, the grill became the responsibility of a corporate style manager with trucked-in foodstuffs. The joint, as we say, emptied out. I made no more lunchtime dashes to Floyd College. But oh, memories of that fried chicken!
An early column in this space sang the praises of Ballengers, late of way north Highway 27. Chef Herb Ballenger created a singular place with ambiance right out of the pages of Harper Lee. I'd see Herb at Kroger and ask what the specials were going to be for the weekend, and his list of the cool cured meat he'd found on sale, and the crazy vegetables from a market in Decatur, cemented my Thursday night reservation. My son lived for Herb's bourbon steak.
Alas, another one gone. I hear rumors of Herb's plans to open a successor in downtown Rome, but anyone who seriously watches any of the cooking channels knows that running a restaurant is 2 percent glamour and 98 percent sweat.
There are more food memories and food ghosts to write about, but I have to speak of The Gibraltar of Broad Street.
Schroeder's, as the saying goes, persists. On a recent visit, the wings were just as crispy and the potato skins just as cheesy. The beer in my mug was as cold as it was on my first visit to this Rome legend. Now children of former students work as servers.
A few weeks ago John Schroeder walked out in surprise as I sat smiling. An hour later, we still had more music to discuss, family to brag and Rome to dissect. Moments later on Broad, Tracy Schroeder gave me a family-style hug, and suddenly I found the continuum I wished to define and celebrate.
Restaurants, for many reasons, come and go. Human love and love through great cuisine is a lasting gift. As Lee Walburn used to say, "Table gravy for my friends." Indeed.
 Former Roman Harry Musselwhite is the author of "Martin the Guitar" and is an award-winning filmmaker.