One small step: Ban the bump stocks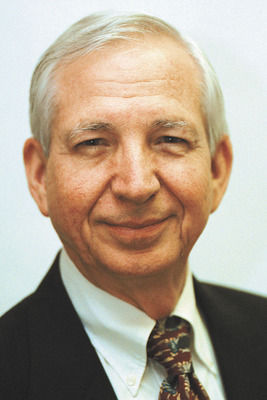 There's growing bipartisan support in Congress for legislation banning or regulating bump stocks, the devices used by madman Stephen Paddock to slaughter 58 concertgoers and wound nearly 500 others. Paddock had no less than 12 rifles equipped with the devices that essentially turn semi-automatic weapons into automatic ones by accelerating the rate of fire.
Both Georgia's U.S. senators are on board with the move to curtail the use of bump stocks. Sen. Johnny Isakson joined with eight other Republican senators in a letter to the Bureau of Alcohol, Tobacco, Firearms and Explosives (ATF) calling on the agency to "swiftly review" its policy on bump stocks.
That policy, put in place by the ATF in 2010, holds that the bump stock "is a firearm part and is not regulated as a firearm" under federal laws which prohibit the general public from possessing automatic weapons. Sen. David Perdue shares Isakson's concern, telling Politico he wants to make sure people don't have access to an automatic weapon.
The National Rifle Association, the most powerful voice in any debate over gun laws, issued a statement calling on the ATF "to immediately review whether these devices comply with federal law." The organization went further, saying: "The NRA believes that devices designed to allow semi-automatic rifles to function like fully automatic rifles should be subject to additional regulations."
The NRA did not indicate what regulations should be considered. But the organization's statement observed that in "the aftermath of the evil and senseless attack in Las Vegas, the American people are looking for answers as to how future tragedies can be prevented. Unfortunately, the first response from some politicians has been to call for more gun control. Banning guns from law-abiding Americans based on the criminal act of a madman will do nothing to prevent future attacks. This is a fact that has been proven time and again in countries across the world."
It's true that banning guns or enacting more gun control laws will not prevent future mass killings at the hands of people wielding firearms of whatever kind, automatic or not. The only way that murder or massacre by firearm could be prevented is by taking all the guns from all the people — definitely not the solution.
Even Sen. Dianne Feinstein, the California Democrat who has introduced a bill to ban bump stocks, has conceded no law could have prevented Stephen Paddock from committing the Las Vegas massacre. On CBS News' "Face the Nation," she was asked: "Could there have been any law passed that would've stopped him?" Feinstein answered: "No, he passed background checks registering for handguns and other weapons on multiple occasions." The senator also said Paddock was not mentally ill (so far as the record shows) and had no criminal record.
House Speaker Paul Ryan (R-Wis.), showing interest in doing something about bump stocks, has taken the position that increased funds for mental health programs is how Congress should deal with mass shootings. "One of the things we've learned from these shootings is often underneath this is a diagnosis of mental illness," he said in the aftermath of Las Vegas. Yet, while this is indeed a key factor in some mass killings, consider the daunting challenge of identifying potentially dangerous people, barring them from owning guns — which federal and state laws already do — and then preventing any of them from getting guns.
The sad truth is that gun control laws notwithstanding, anyone who is determined to get a gun for criminal purposes in this country can get it one way or another, legally or illegally.
However, there are some practical steps that can be taken in the wake of the Las Vegas massacre, starting with better security across the wide range of public places, not an easy task, admittedly. On that point, there's much to be learned from what the Mandalay Bay Hotel failed to do in allowing killer Stephen Paddock to lug 13 suitcases packed with 23 assault rifles — and bump stocks — up to his 32nd floor suite. This kind of security lapse has to be fixed by the hotel, not by a new law.
But there's no doubt in my mind that the capacity for mass shootings can be reduced by outlawing bump stocks. That's one small step that can and should be taken by Congress or by ATF regulation — immediately.
Columnist Don McKee is the editorial page writer for the Rome News-Tribune.