LOCAL COLUMNIST: Old and ugly, but I love her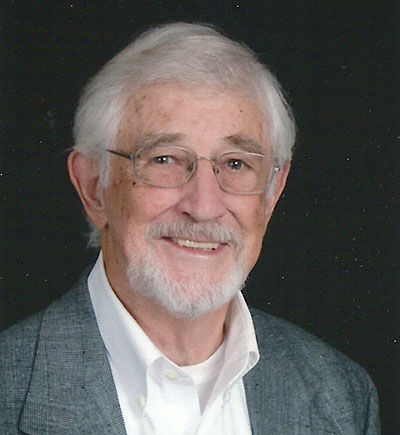 Pullis Legg was surprised when he heard about a new bond between an old dog and an old me. He knew I had never been much of what is called "a dog person." My kids brought them home, Jackie assumed motherly supervision.
Pullis hasn't been around much since he and Delores moved downstate to take care of Pullis' mama, Miss Peggy. But he was in town for my granddaughter's wedding at Berry's Frost Chapel and he wanted to meet this Chloe I mentioned so affectionately in telephone calls.
We strolled up toward Chloe's dog house. "She's old, she's ugly, she's not very smart, but I love her," I said. Pullis must have thought we had made a conversational transition because he said, "I've said that about Delor..." I cut him off quickly. "No, no, Pullis, I'm talking about my dog."
 "Well, all I know is sometimes when I come home from work and Delores is in one of her moods, I'm way happier to see my dog."
Now, Reed Biggers, whom I've come to know rather well, is a real dog person. He was 18 first time I met him. I didn't have much choice since my daughter was in love with him, a development that put Reed in quite a bind. Up until the night he met Shannon at a Berry College dance and told his mother he had met the girl he was going to marry, most of his real fun came in company of his beloved setter, Dippy. He reminisces that it wasn't easy to break news to a dog that she suddenly had competition. So the three of them became a couple.
Fact is, if Reed wasn't a dog person and Shannon didn't know her daddy's heart, then Jackie, Chloe and I might not have replicated their trilateral collegiate experience.
Well, you might as well know how this came to be.
Several years ago, after Jackie's mother left to hug Jesus, we decided to accept renters in the house Mamaw Miller loved so much. One new tenant brought with her two children and a hound with sad yellow eyes. She said the dog's name was Chloe and was homeless when she took her in. When our renter left for another home closer to her work, she said arrangements had been made for a pet service to claim the hound. No one ever did. So we told the next resident the dog pen and the hound came with the rental contract until we could find a new caretaker. Of course the canine caveat in the rental agreements never tugged the hearts of three more tenants over a span of seven years. With each broken promise of caring for Chloe, Jackie delivered daily rations of table scraps and store-bought Rachel Ray. As for the last tenant, I found myself liking the hound dog more than the person. I volunteered to deliver the daily morsels, more to keep my eye on the tenant than the redbone.
Some days I would hang around and talk to Chloe. So far as I know she has never revealed anything I've told her, perhaps honoring the motto of my Dirt Town Deli breakfast buddies, "What's said here stays here."
Soon enough I began to take Chloe for walks. Or perhaps she took me since her pull against a leash could plow the north forty by sundown. One day last October Shannon and Reed suggested we move Chloe to the empty dog pen vacated by the death of their beloved Milo. It was closer to us and it was like moving from a double wide to a cottage at Hilton Head. Nevertheless, when a brutal January cold spell broke half the water pipes in Armuchee, I moved Chloe into my studio, usually so off limits even Jackie knocks before entering.
The first night Chloe ate "Just My Type," a book that contains a 50-year collection of my newspaper and magazine stories. I had no idea she had preferences in literature, but she left not a tooth print on Hemingway's "A Moveable Feast" at rest on the same coffee table.
I began to look forward to each eventide when I would sit at the edge of my office couch in order to give Chloe room to sprawl across my lap, her moist yellow eyes reflecting gratitude for this furlough from seven years she had spent in dog pen isolation.
One night when Jackie visited and saw I gave no resistance to Chloe's nuzzling of my cheek I quipped, "It's been a long time since I've had a redhead sit on my lap."
Jackie honored me with a wifely snigger. She knew that Chloe may have never been beaten, or starved and up until now, had never been loved. She also knew from experience it was safe for Chloe to finally open up her heart to a man that wasn't going to break it.