Local columnist: Don't wear dead birds on your head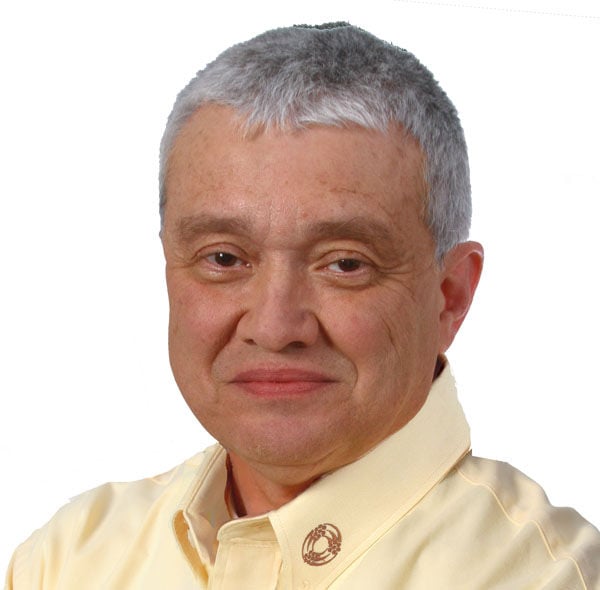 Thank Harriet and Minna for all the birds at your feeder.
In the 1890's fashionable women wore hats that were so ridiculous that Harley riders would have been jealous. These so-called fashionable hats were made out of freshly killed backyard birds.
For hundreds of years people had worn a single feather in their hats. The feather-in-your-hat fad can be traced to such notables as the Pied Piper and Yankee Doodle. Birds never were thrilled with this idea, but a single feather in a hat was something they could live with. Then about 1890 it all went wrong. Women decided that if one feather was cool, wearing the entire bird was really stylin'. So instead of a feather or two, an entire bird was sewn onto the hat: feet, beak, gizzard, and all.
Things were so bad by 1896 that a New York ornithologist spent a day on a street corner identifying the birds that passed him on the sidewalk. His bird list included bluebirds, hummingbirds, orioles, warblers and owls. That one day he counted one hundred and seventy dead birds riding on the tops of one hundred and seventy hats.
That year a Boston socialite and bird lover named Harriet Hemmenway decided enough was enough. She called her cousin Minna Hall, and together they organized a series of afternoon teas. At the teas they suggested to other Boston ladies that birds belonged in trees, not on women's hats. The other ladies agreed and the Massachusetts Audubon Society was created. The mission of the organization was to discourage the use of feathers for ornamentation and to promote the protection of birds.
Harriet, Minna, and their friends were not the minimalist, earthy tree huggers of today. They were part of Boston's upper crust. However, upper crust or not, they were still women and in 1896 women were anything but a powerful political force. They couldn't even vote.
The women of the Massachusetts Audubon Society may not have had much power, but their husbands were very powerful and Harriet and Minna knew how to use that power. Soon the word spread that the fashion industry was destroying our native bird population. And within months Audubon Societies were popping up all over the country — all with the same mission. In 1900, just four years after Harriet and Minna started their afternoon teas, the Lacey Act, which banned the transportation of dead birds across state lines, was passed. It was the first of a series of laws protecting birds. The most important of these laws, the Migratory Bird Act of 1913, has saved many backyard birds from extinction.
Keeping dead birds off of hats might seem like a no-brainer today, but in 1896 it was no easy task for the two women from Boston. Killing birds for the millinery trade was a profitable business and the bird protection acts put a lot of people out of work. But with this one cause, Harriet and Minna were not only at the forefront of the conservation movement, they also made a statement for a fledgling women's movement.
If turn-of-the-century women wanted to be taken seriously by men, they could no longer walk around with their heads full of hummingbirds.
Rome native Stanley Tate sits on the Berry College Board of Visitors. He retired as executive vice president and chief environmental officer of Southwire and now writes a nature column that appears in several Georgia newspapers. Readers may write him athenryt@bellsouth.net.