Learning a lesson from Mrs. Scott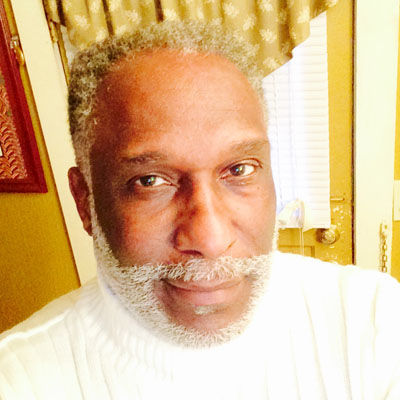 When we consider all the barriers to achievement —dysfunctional families, poverty, exposure to criminal activity, lack of positive role models — education is the greatest.
The institution of education, public or private, is under attack. It is being taken hostage by populism and political discourse.
We have allowed education to be dumbed down by the pressure to measure achievement by standardized testing to meet milestone set by establishments that do not encourage critical thinking. Education is meant to be a lifelong learning experience. In the eighth grade, one of my most dreaded teachers was my English teacher, Mrs. Scott.
Mrs. Scott can best be described as one of those teachers we all know, the glasses that hang on their nose with the chain attached, the long skirt with the ruffle blouse buttoned to the chin, those thick high heels and very few smiles.
At times of mischief in her class, she would peer over those glasses with a scowl that would melt the average eighth grader.
Well, I took English from Mrs. Scott. In her class, we learned 50 vocabulary words a week. We not only learned the definitions, but also had to spell them and use them in a sentence.
At the end of the semester, we had to spell and provide a definition for over 300 words. I hated Mrs. Scott. I always thought that I was a little bit slicker than Mrs. Scott. There was this one incident when I tried Mrs. Scott one time too many. I had this crush on this particular young lady in my English class; her name was Marla Winters.
Marla was beautiful to me and many others. In those days, notes were passed to someone you had a crush on, and you would ask in that note if that person liked you or not.
You would even provide an opportunity for that person to check yes or no as not to allow for a long drawn out response.
I had been working on Marla for some time and decided it was time to send her a short correspondence. So, in English class, yes Mrs. Scott's class, I sent this note through a courier about two desks in front of me. Mrs. Scott peered over her glasses and noticed the delivery of the note.
Mrs. Scott was very formal and called each of her students Mr. or Mrs. She said in a very clear and distinct voice, "Mr. Love would you like to share your letter with the class?"
My discreet move had been exposed. Mrs. Scott then said, "Perhaps you would like to come in front of the class and share your correspondence."
This was embarrassing and humiliating because I had made famous the young lady whom I had worked so hard to keep a secret, and now we both would be notorious. I proceeded to walk in front of the class and read the following: "Would you be my girlfriend, check yes or no." The class erupted. Not only did I have to read the note, but Mrs. Scott decided that my grammar was somewhat lacking and directed me to write the sentence on the board and diagram it for posterity.
It remained on the chalk board until the next day in English class. I hated Mrs. Scott. Oh, the ridicule I suffered, the teasing and I lost the girl. After years in recovery, Mrs. Scott taught me a valuable lesson. Whatever you put into words, make sure they are correct because they could be seen and read by many. Furthermore, be sure, if a response is requested, be fairly certain you know the answer.
In college, my major was political science and journalism. The moral is that there are many lessons that can be taught as a part of our educational process; one of them is critical thinking.
This requires us to become lifelong learners. Education is the great equalizer, whether the obstacles are racial discrimination, sexism or breaking the cycle of poverty.
We should focus most of our time educating our children and empowering them to become critical thinkers to solve the challenges that face our world. The events in our lives place us in the position to find solutions and close chasms that divide us. These challenges require us to change the narrative and become more engaged in the things around us. I love Mrs. Scott.
Charles Love is co-chair of the North Rome Community Action Committee and a former officer of the Urban League of the Southeast U.S. He writes for the website MOVE GEORGIA FORWARD. Readers may contact him at MoveGeorgiaForward@gmail.com.