Labor Day: The unofficial end of summer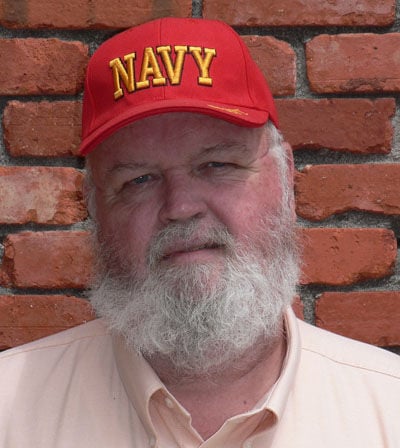 I know the last day of summer is somewhere around the 22nd of September, but nestled almost directly between the 4th of July and Thanksgiving is little old Labor Day. It has to be one of my favorite holidays. Think about it.
The heat of August will at least start cooling down, and, at least psychologically, you know there's an end in sight. School has started or is beginning to start. Many families schedule vacations to end on Labor Day weekend. It's a day of picnics, barbecues and family outings.
All kinds of activities that go along with fall begin now. Merchants and retailers report that Labor Day sales generate the second busiest day of the year, next to Black Friday, the day after Thanksgiving.
There are all kinds of sporting activities (the U.S. Tennis Open splits their two-week tournament with Labor Day), school activities and the beginning of fall festivals all across the country. And even though Halloween and Thanksgiving are on the horizon, the countdown to Christmas starts now.
Deer hunters can feel the change in the air and begin zeroing in their sights, NASCAR fans look forward to the Southern 500, which is run in Darlington, South Carolina, each Labor Day weekend, and has (with a little break) since 1950. The NCAA kickoff will be this weekend. Dawg fans will be barking on Labor Day Saturday and Alabama will be on the hunt for another National Championship.
It's a day that has lost its original theme and has turned into the perfect holiday almost by accident.
Beginning in the late 19th century with the rise of trade unions and labor movements, various groups of unionists begin to celebrate labor. In our country, a September holiday called Labor Day was first proposed in the early 1880s. There are several stories of who takes credit for calling for it, which is unimportant. There was an assembly convened by the Knights of Labor in New York City in 1882. In connection with their assembly, various labor organizations held a parade on Sept. 5 under the watchful eye of the Central Labor Union.
As previously mentioned, it was sitting midway between July 4 and Thanksgiving. Halloween wasn't near as popular as it was to become. And as groups flocked to the parks to picnic, labor leaders saw the perfect opportunity to make featured speeches of union topics.
In 1909 the American Federation of Labor designated the Sunday preceding Labor Day as "Labor Sunday," to be dedicated to the spiritual and educational aspects of the labor movement. It never gained traction in popular culture.
Oregon became the first state to make Labor Day an official public holiday. By the time it became a federal holiday in 1894, 30 states officially celebrated Labor Day.
But it came close to not being in September at all. May 1, an ancient European folk holiday known as May Day, emerged in 1886 as an alternative holiday for the celebration of labor, later becoming known as International Workers Day (80 countries now recognize May Day as their official holiday for workers). The labor movement was split. The ones that were pushing May Day envisioned a date for coordinated strike action. It was close to the May 4, 1886, date of the bloody Haymarket Affair (where both workers and police officers were killed in Chicago), which further accentuated May Day's radical reputation.
With the rank and file unions pretty much evenly split, Conservative Democrat President Grover Cleveland was one of those concerned that a labor holiday on May Day would tend to become a commemoration of the Haymarket Affair and would strengthen socialist and anarchist movements that backed the May 1 date. In 1887, he publicly supported the September Labor Day holiday as a less inflammatory alternative. The day was formally adopted as a United States federal holiday in 1894.
It is, or was, also known as the last day to wear white.
The State of Georgia has never been a strong labor state, being prominent during the 1880s as mostly an agricultural culture based on individualism and where the majority were struggling to survive. The South was just beginning to pull out of the Reconstruction years and had been occupied by Union troops until Rutherford B. Hayes was elected. Had the South attempted to organize into anything, they would have felt the hard boot of the government on their neck.
However, they were eventually accepted back into the union and slowly began to observe this new holiday.
As a kid, to us it meant the Coosa Valley Fair was right around the corner. It was billed as "Fall's Finest Festival" and we couldn't wait to go. And as a group of boys, we went every night. It was easy to sneak in and save entry fee money to spend on treats.
After Labor Day there were football games on Fridays and Saturday nights and time to check out how the girls had grown over the summer.
Later on with kids it turned out to be the family day of picnics and cookouts it was originally meant to be. The labor tag was lost somewhere along the way, but we sure do thank those old unionists for insisting on a break after summer.
So make sure you take your family out to the lake, to a park (let me recommend Rolater in Cave Spring), to a museum or any other activity that you can come up with that means spending time away from your job or career with your loved ones.
I mean, just go fishing or something, and take mama and the babies.
Mike Ragland is a former Cave Spring city councilman and a retired Rome police major. His most recent book is "Living with Lucy." Readers may contact him at mrag@bellsouth.net or mikeragland.com.