GUEST COLUMNIST: Do not be afraid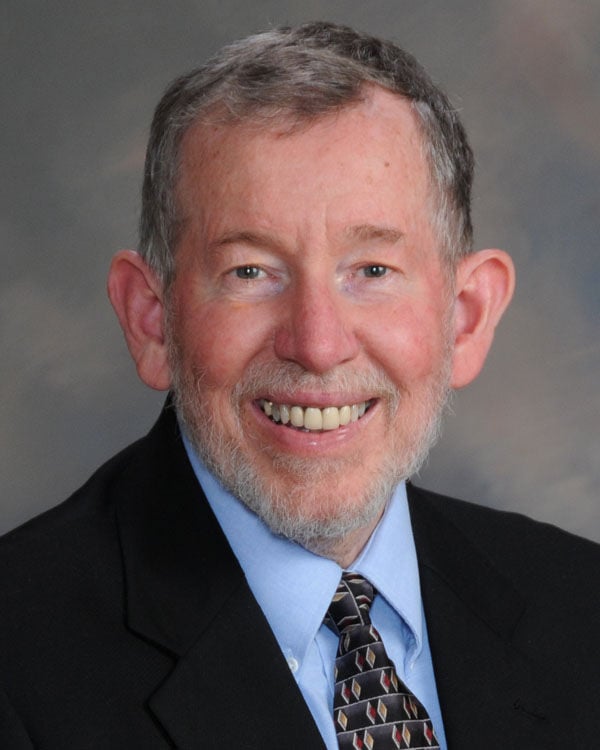 Of the many phrases in the scriptures which relate to Christmas, none is more in my mind at this particular time than the angels' instructions to the shepherds. When the angels came to tell the shepherds about Christ's birth, they first had to overcome the shepherds' fears. Only after that fear was dealt with could the angels announce their Good News (Luke 2:10-11). My guess is that many of us will, like the shepherds, have to hear the message "Do not be afraid" before we can experience a great deal of joy this Christmas Season.
Does the message of the angels to not be afraid mean that only those who have absolutely no concerns about their lives can really experience Christmas? Does the angels' message mean that any person who is frightened shows lack of faith or unusual weakness? My answer to both questions is "no." It seems to me that any honest person who is aware of the state of the world and of his or her own personal problems must bring some fears to this Christmas. Certainly I do.
As I studied the passage in Luke 2, I discovered that the word translated "do not be afraid" is the same word from which we get the world phobia. A phobia is a fear which is irrational, paralyzing, enslaving. The angels must have known that the shepherds would be frightened, so I think their real message was that the shepherds should not be completely overcome by their fear. I think that is the message we need to hear in the turmoil of our world. Had the shepherds let their natural fear lead them to flee from challenge and change, they would have never seen the Christ Child. So it is with us. Let us not be paralyzed by our fears this Christmas, but let us hear and take heart in the Good News of Christ the Lord, born to be God with us!
I Wonder
If I had been Joseph, I wonder...
Would my love have been strong enough to believe my fiancée's fantastic story about being pregnant by the Holy Spirit?
Would my faith have been firm enough to act on a dream and flee Herod's wrath all the way to Egypt?
Would my courage have let me even attempt to be the earthly father for God's only Son?
Joseph had love and faith and courage.
Thank God!
AND IT WAS CHRISTMAS.
If I had been a shepherd, I wonder...
Would I have had ears to hear and eyes to see angels singing "glory to God in the Highest?"
Would I have run to hide in fear from the strange events of the evening or would I have gladly received the Good News?
Would I have stayed with the sheep fearing reprimand if I left or would I have eagerly gone to see the Child?
Those shepherds saw and heard, received and went.
Thank God!
AND IT WAS CHRISTMAS.
If I had been a wise man, I wonder...
Would I have had the wisdom to discern one star so special among the millions?
Would I have accepted the inconvenience of so long a trip to a tiny town in Israel of all places?
Would I have made an investment as expensive as gold, frankincense and myrrh for a mere peasant's baby?
Those Wise Men discerned and accepted and invested.
Thank God!
AND IT WAS CHRISTMAS.
Though I am none of these, I wonder...
Will I see the Christ or only the Santa Claus?
Will I give freely or only wait in greed for what I will get?
Will I be one who seeks peace on earth and good will to all men or jealously carve out a place of privilege for myself?
 IT IS CHRISTMAS!
The Rev. Gary Batchelor is an ordained Baptist minister and active church member. He is retired after a nearly 40-year local ministry as a hospital chaplain. His particular interest lies in issues of faith and culture.